Last week, we reported on the positive first impressions of Unity as noted by visitors from Maple Creek when they spent a day in our town late last summer. As stated last week, along with the positives, our guests also gave us some constructive criticism when they completed their First Impressions surveys forms, as provided by the Saskatchewan Economic Development Association's First Impressions program.
A frequently mentioned theme in the comments was the lack of signage and not knowing how to get to the downtown or where it was. As luck would have it, the Maple Creek people were in Unity Aug. 26; the new "ShopportUNITY" signs pointing the way to downtown were installed shortly afterwards, to be followed in short order by the directional signs.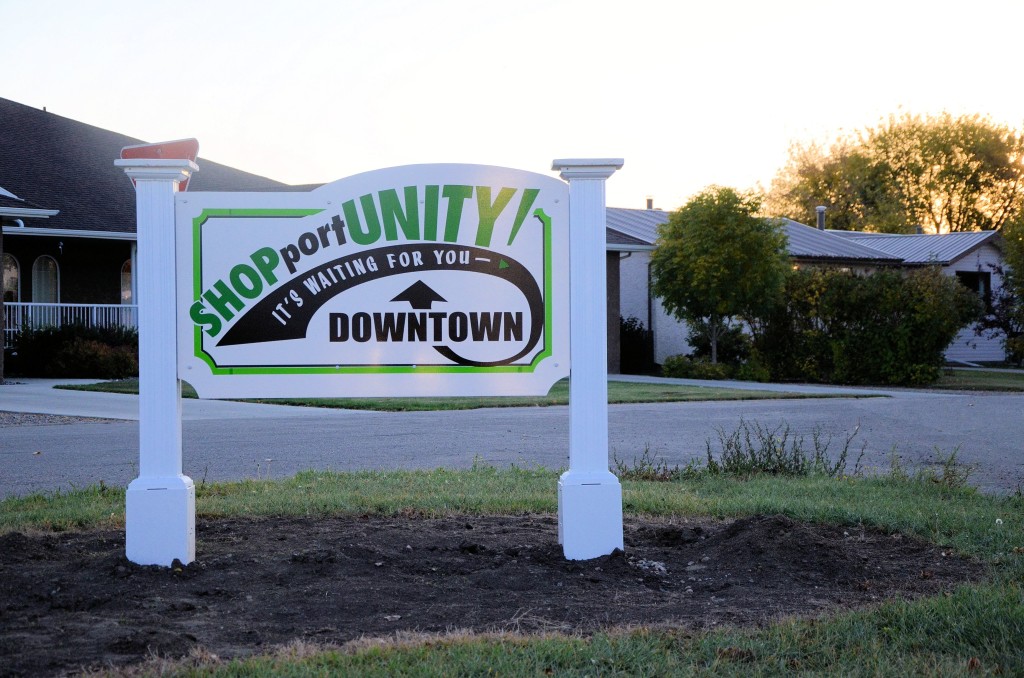 Both sets of signs and the large "OpportUNITY in Unity" signs were a joint project of the Town of Unity and the Unity and District Chamber of Commerce. The chamber is a volunteer organization of local businesses and in total contributed $8,000 for the bright, up-to-date signage.
Along with multiple comments on the lack of signs generally, the visitors also noted that there was "no sign on the rink."
Once the First Impressions participants found the Unity downtown area, despite the then-lack of signage, they were impressed with the variety of shopping available, but noted "Needed to be more garbage cans, seating and floral displays/greenery in the downtown core."
In general window displays were found to be lacking and individual signage by stores and businesses also came in for some criticism. Specific comments included: "signs on business downtown were hard to read;" storefronts were generally 'blah;'" "saw only one window display, and only the bottom 15 (inches) as all stores had their blinds down;" and "majority of businesses did not seem to have window displays."
To sum up the impression given by Unity's downtown area, it was clean and serviceable but lacked some oomph; although the murals did receive favourable comments.
Perceptions of service were mostly favourable but with a few commenting on being kept waiting or sales staff seeming uninterested in answering questions. Perhaps a reminder to business owners to remind employees of the importance of customer service?
Another issue noted was inconsistency of business hours, with the suggestion being made that all, or at least most, businesses should be open the same days and hours so both residents and visitors can plan accordingly.
Another spot in Unity which received mixed reviews was Memorial Park. Positives were the paved pathways, green space and the cenotaph itself, drawing the comment, "The cenotaph is extraordinary! Beautiful sculpture of a WWI soldier at the top."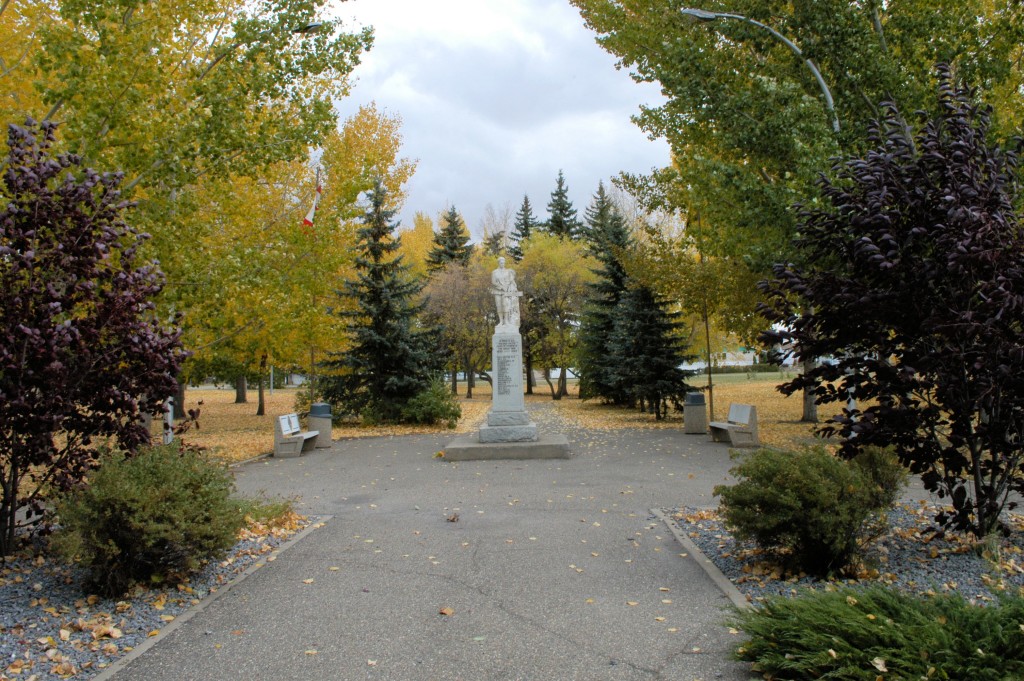 While the setting for the memorial was described as "beautiful, peaceful and moving," the flower and shuddery beds around the cenotaph were described as "overgrown" by more than one commentator. Someone added the park seems to be "under-utilized." More than one person suggested benches and/or picnic tables might improve Memorial Park, both in appeal and use. The "gorgeous mature trees" were appreciated but "some of them require pruning."
The Unity and District Heritage Museum and grounds received much attention and many comments. A common theme in articles in the Unity Wilkie Press-Herald over the past couple of years has been a request for more volunteers to help at the museum. Please keep the need for additional volunteers in mind as you read the following comments.
People checking out the Highway 21 north entrance to town commented, "the grass and weeds growing up among the machinery" gave the impression of an industrial compound rather than an enclosure for an outdoor museum. "Removing the weeds would have made it more obvious that the machinery were artifacts."
Also described as "a currently under-utilized community asset," it was suggested "Even just enhancing the basic visitor experience with interpretive panels (and/or) a self-guided walking touring booklet … would make the visitor experience more compelling and memorable."
Other suggestions in general made by the First Impressions out-of-town participants included walking path maps; partnering with industrial businesses such as Sifto Salt to create a regular tour schedule to attract tourists; offering tours at KC Rescue; restoring downtown buildings to take their heritage character into account; expanding upon the murals, "possibly paired with a street chalk festival;" listing dates and events on signage at the rodeo grounds; educating front-line sales staff at downtown businesses on "what there is to do in Unity;" and developing more cultural activity.
In their introduction to the report, the Maple Creek team reminded Unity readers, "The comments in this report are … in no way meant to be critical. The team greatly enjoyed the visit to Unity and found it to be a lovely community. It is our sincere hope that you find some of our comments and first impressions of some value."
Next week – what Unity First Impressions participants learned on their trip to Maple Creek.