The first two articles in this series looked at the positive remarks and at the suggestions for improvement made by Maple Creek visitors to Unity.
Today, in the last article of the series, we take a look at some ideas Unity visitors to Maple Creek, Saskatchewan, were inspired by, after travelling there for the day Aug. 27, 2014.
Carey Baker, Emma Baker, Nicole Goldsworthy, Sylvia Maljan, Marion Kelly, Sharon Cumming, Femi Ajayi and Helena Long were all part of the Saskatchewan Economic Development Association First Impressions exchange program between the Town of Maple Creek and the Town of Unity. With an eye to reporting back on both the positives and negatives of Maple Creek to potential new residents and investors, at least in terms of "first impressions," the Unity group split up and spent the day driving and walking the streets, shopping at businesses, eating at cafés and restaurants and interacting with Maple Creek residents.
In the written reports filed by each participant afterwards, as well as discussed at subsequent meetings, the Unity group also looked at ideas from Maple Creek that could benefit Unity.
One promotional item Maple Creek uses received top marks for – an annual event brochure. In Maple Creek, the brochure was made in a triangular shape so it could stand on the tables at restaurants. It was also available at their tourist centre, town office, gas stations and other public places.
A Unity events brochure could include events such as Western Days activities, Celebrate Unity, the fall steak and lobster fundraiser supper, the wildlife supper, music festival, Canada Day activities and others and also a reference to the senior men's hockey and baseball teams.
Visitors to Unity and potential visitors, like people stopping for fuel at the co-op C-store, picking up a sandwich at Subway or having lunch at the Armada, would get a glimpse into the lives of Unity residents and see some of the sport, recreational and cultural activities offered in town. The brochure would also be a reminder to residents of upcoming events.
Two other relatively inexpensive ideas that could be borrowed from the Town of Maple Creek were district tourism map placemats and a wedding registry.
The placemats at the restaurants in Maple Creek showed the town and all nearby points of interests on a map of the area.
A local kitchen store offered a wedding registry to local couples. Brides and grooms were able to "window shop" through the store and create their wish lists for wedding gifts, which the store then kept on file. Those shopping for shower or wedding gifts for the couple could access the list, which would be updated as purchases were made. The store displayed the list of upcoming marriages, complete with names and dates, so everyone would know who was getting married when.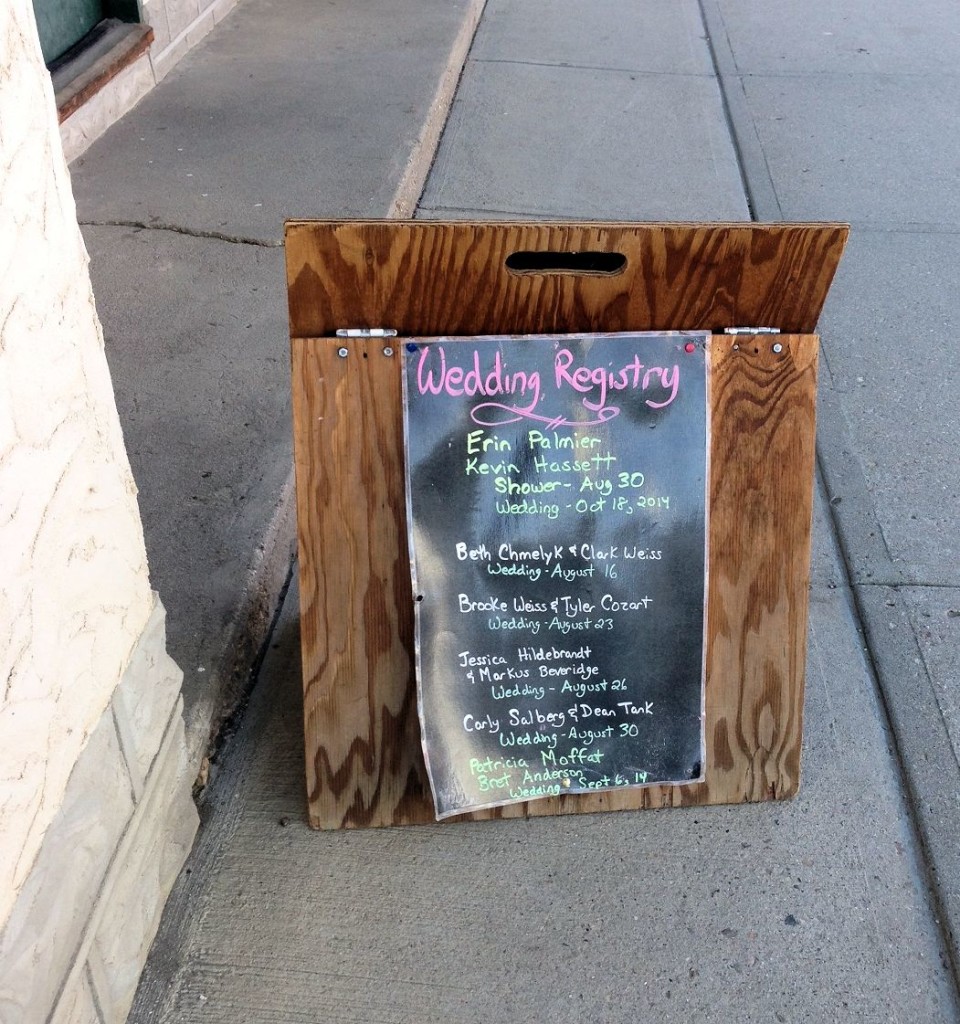 Such a wedding registry could easily be used in Unity to encourage local shopping for wedding and shower gifts. Although in Maple Creek, one store had taken the initiative, there's no need to limit the registry to one store. Country Pantry is an obvious choice but North American Lumber, Delta Co-op Unity Home Centre, Crystal Clarity and Wildeman Sports Excellence are all other places one could buy unique and wanted gifts.
Downtown, Maple Creek had some empty storefronts. Many of those storefronts were decorated however, in some cases with large murals painted on the windows. The "first impression" was of a busy Main Street, and not of empty buildings.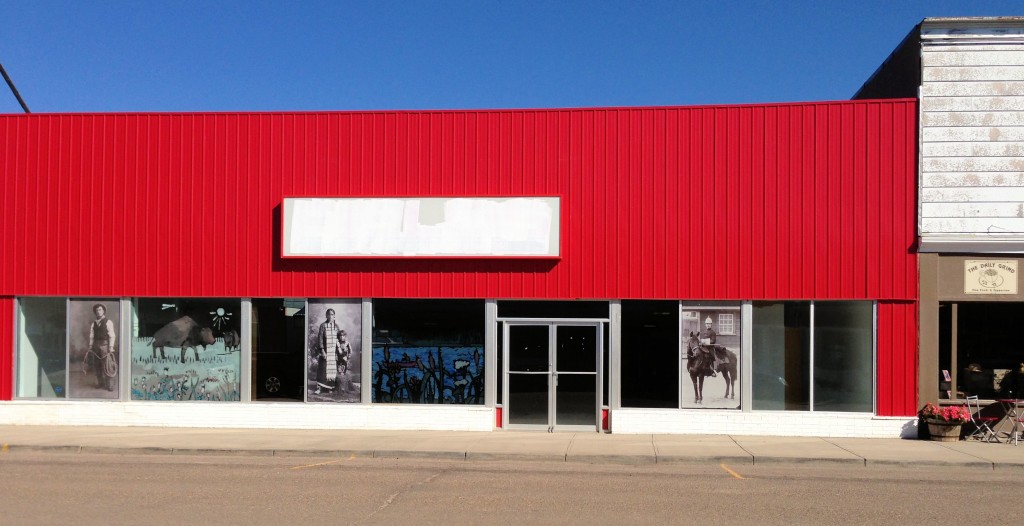 One wall in the museum at Maple Creek features photos of the graduating classes over the years. In Unity, these photos are on display at Unity Composite High School but anyone returning "home" for a visit during the summer months would not be able to see them.
Requiring some investment, and in some cases an entrepreneur, other wish list items included a bakery, a community garden, a splash and skate park, a laundromat and public showers and a tourist information centre.
Improvement is a never-ending process but it is nice to sometimes have some direction as to which way to go next. That's exactly what the First Impressions program was intended to provide – some direction, whether from the report by Maple Creek residents or from the ideas brought home from Maple Creek by Unity residents.