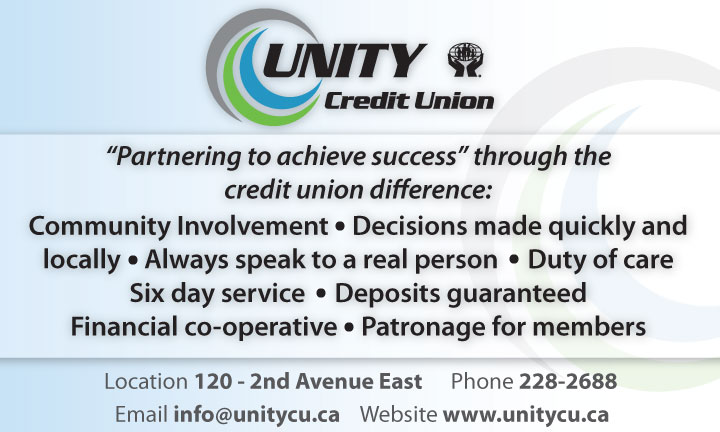 Unity Credit Union Limited has been providing financial services to Unity and surrounding area for over 70 years. The Credit Union has grown substantially from its meager beginnings in 1941 as has the line of products and services offered.
In an ever-changing financial world, the goal of the organization is to try to keep pace with the competition while distinguishing itself from the competition. While the products are similar and the professional service is similar at most financial institutions, there are eight factors that set Unity Credit Union apart:
Community Involvement and Support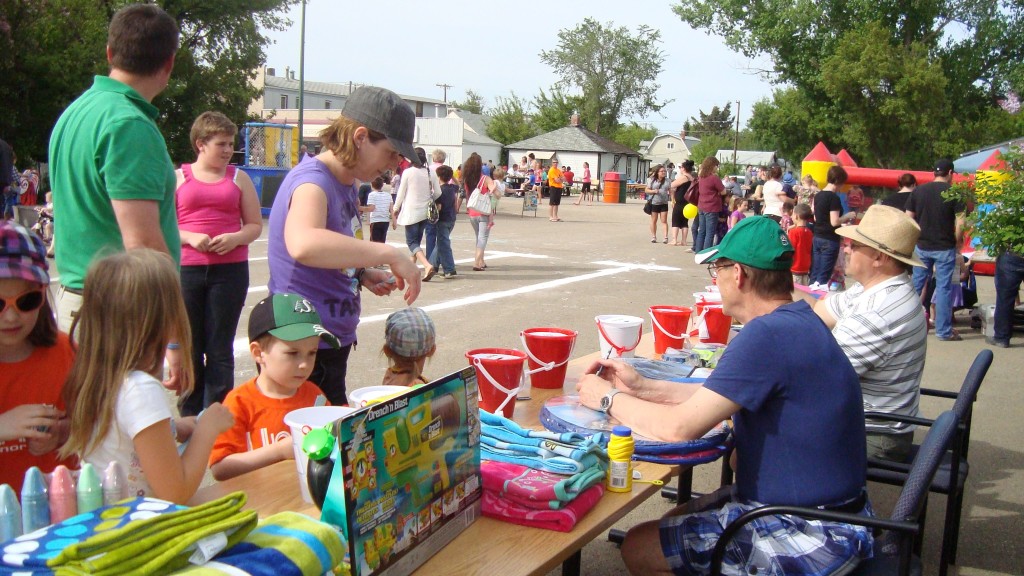 In May, 2013, Unity Credit Union partnered with the Unity Facilities Committee to host a "Community Pool Party".  The event celebrated the new pool being built as well as unveiling its new name, the Unity Credit Union Aquatic Centre, as shown below. Naming rights were given based on Unity Credit Union's $250,000 donation to the project.  The event included snacks, carnival-themed games, and prizes.  This is one of the many kinds of community events that Unity Credit Union hosts.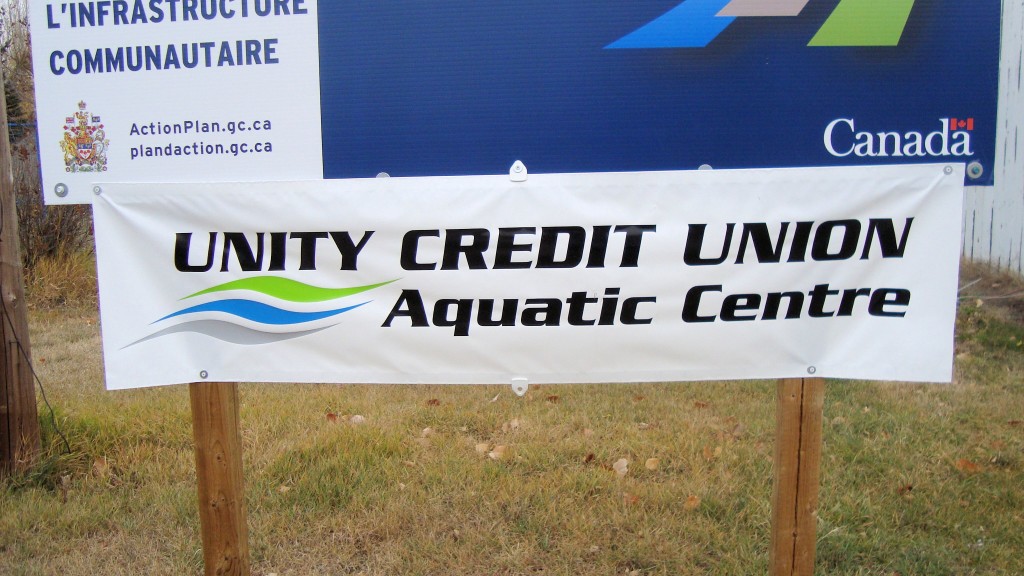 Unity Credit Union has stayed true to its roots with its involvement and support for the community through sponsorship, donations and volunteerism.
Local Decision Making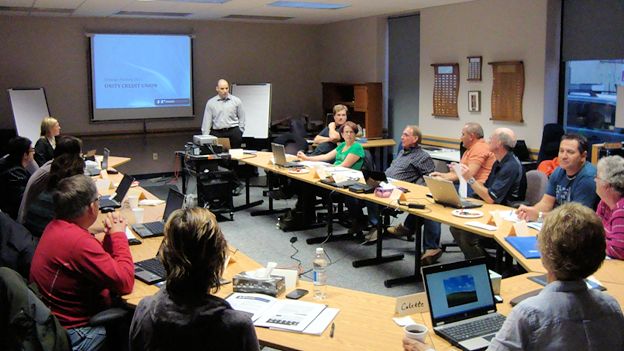 Our people live and work in the communities we service, so we know what is important to you and make decisions accordingly.
Real People Answering the Phone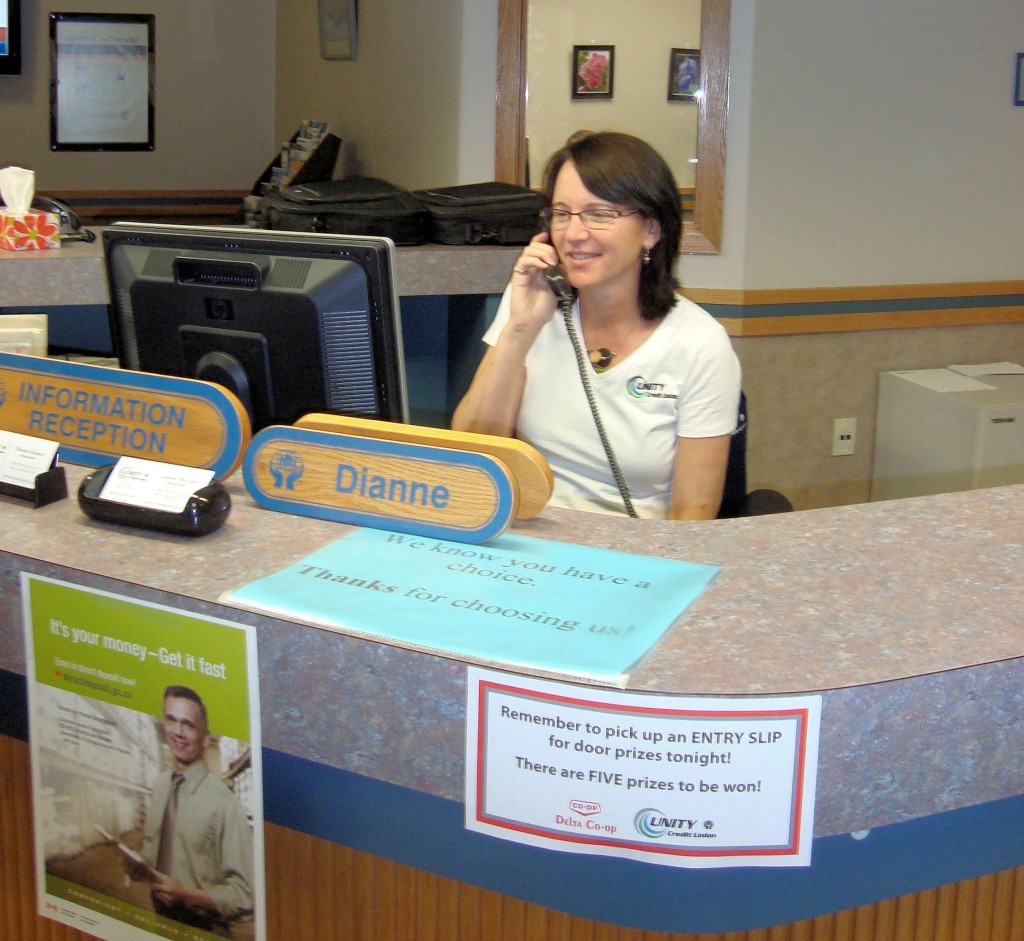 At Unity Credit Union, whether you phone or come in, you will always be greeted by a person who cares about your financial needs.  We listen to your needs so we can better serve you and direct you quickly to the appropriate person who can help.
Duty of Care
Unity Credit Union employees care about you and your financial well-being.  We will consider where you are in your life and offer you suggestions beyond your present needs to help you attain the sense of well- being you desire.
Six Day Service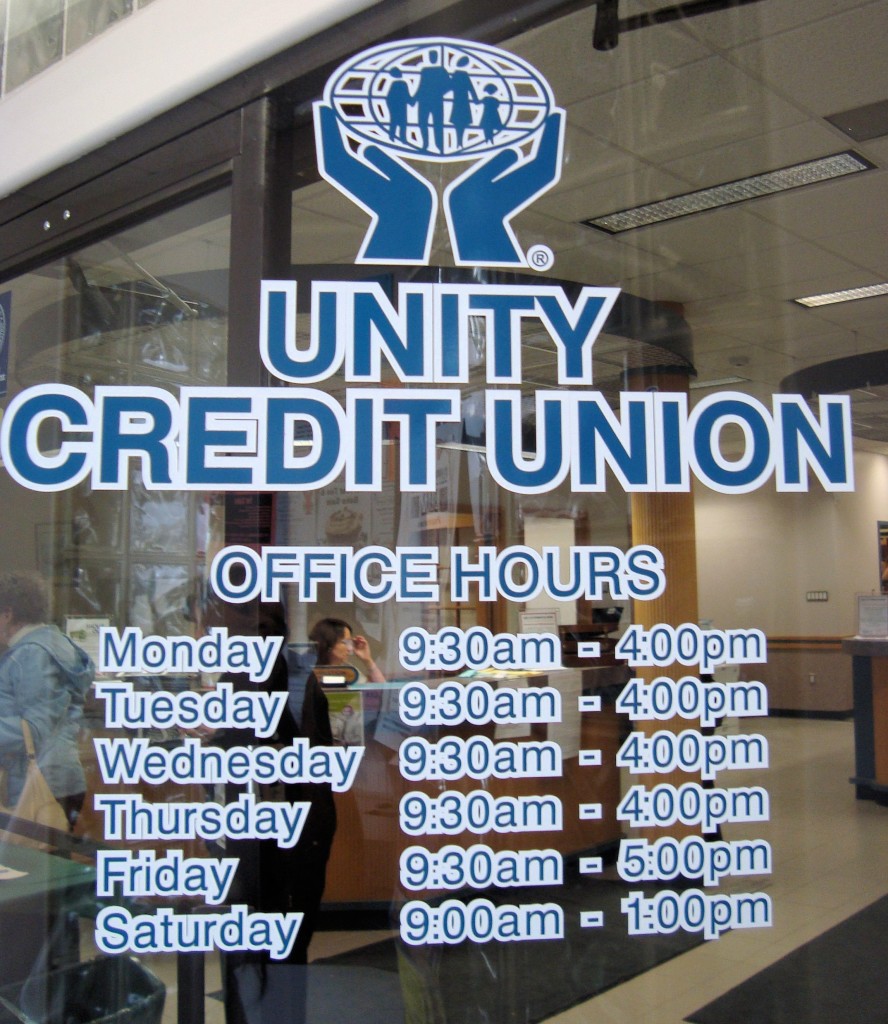 Service is provided Monday through Saturday, providing more convenience and flexibility to access live, personal service.
Deposit Guarantee
No matter the amount of money on deposit, every cent is fully guaranteed through the Credit Union Deposit Guarantee Corporation (CUDGC).  In the history of CUDGC, no one has ever lost a dollar deposited in a Saskatchewan credit union.  Whether $1 or $1,000,000 or more, all deposits are fully guaranteed.  No other institution can match this!
Financial Co-operative
We balance the principles of co-operatives with those of business.   Our principles ensure we engage in activities focusing on democracy, social consciousness and human relations.   We are a business owned and controlled by members and operated for them and by them.
Members pool their financial assets to receive services they need and they benefit from operating surpluses generated, through community donations and patronage.
Patronage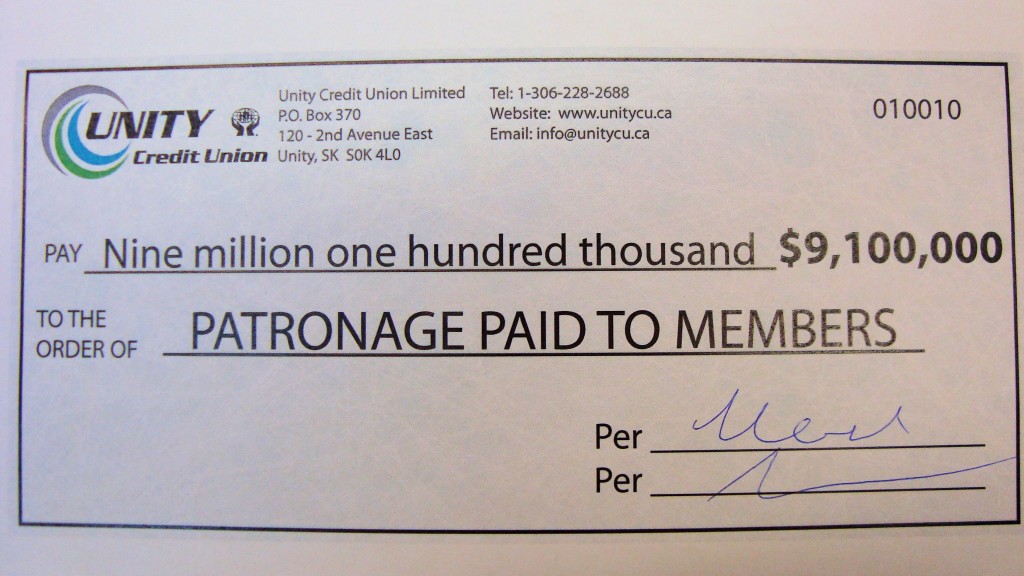 Patronage describes one of the benefits of membership in a co-operative.  Members receive competitive rates on loans and deposits and then share in the surplus generated by the credit union, based on the amount of business done with the credit union.
By the way, our ATM provides 24/7 service through the largest ding-free network across Canada.  If you are travelling or new to our community, find us at 120 – 2nd Avenue East, in Unity, Saskatchewan, near Highways 14 and 21.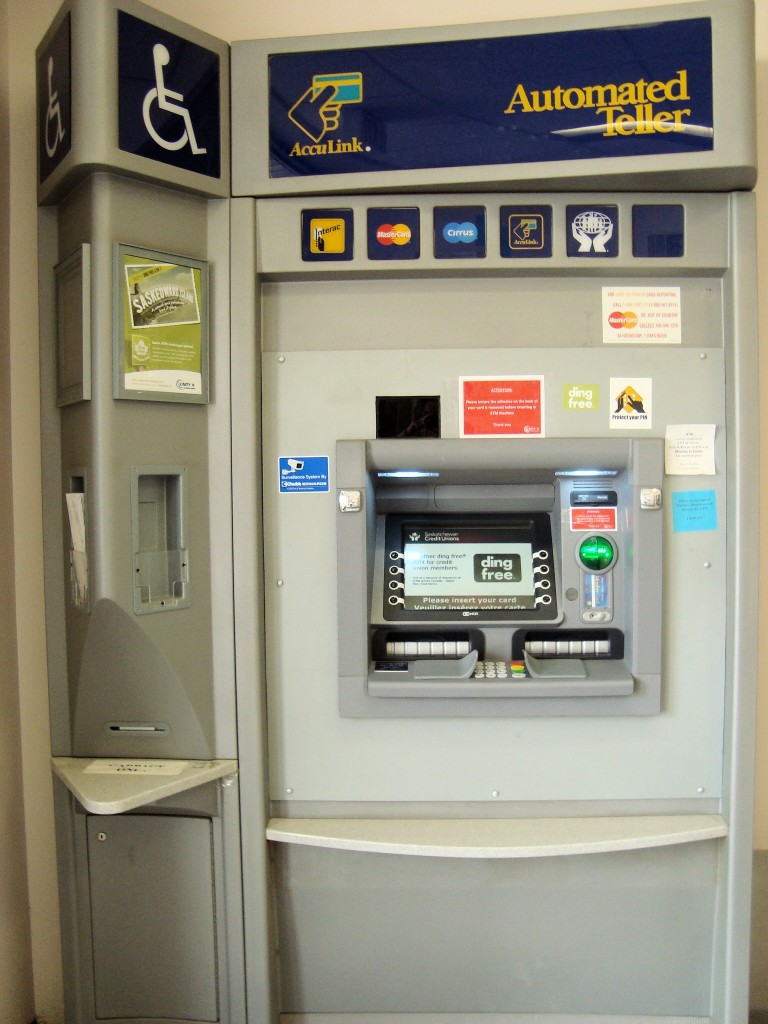 Unity Credit Union is big enough to offer you a wide range of products and services and small enough to be local and personal.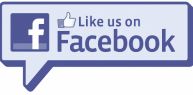 Keep in touch with us by liking our Facebook page:
Or visit our website, www.unitycu.ca
 we'll help make it come true!