Scott at Gilbert Agencies in Unity, SK,  says it's been "Our family taking care of other families for nearly 40 years in this community."
Gilbert Agencies was birthed in 1976, by Scott's uncle, Alex Gilbert. After being employed by his uncle, Scott went to a partnership share before purchasing the business outright in 2001.
Gilbert Agencies employs three people full-time with a staff combined years of service of 45. Now that's experience you can count on!
Gilbert Agencies is a general insurance brokerage as well as an SGI motor licence issuer. Scott is a notary public and a sub-broker for Desjardins Financial Investments. He has his CAIB (Canadian Accredited Insurance Broker) designation.
Gilbert Agencies is committed to helping people solve and complete their insurance needs. Their goal is satisfied customers and that requires providing top-notch service, price and product variety, which they do.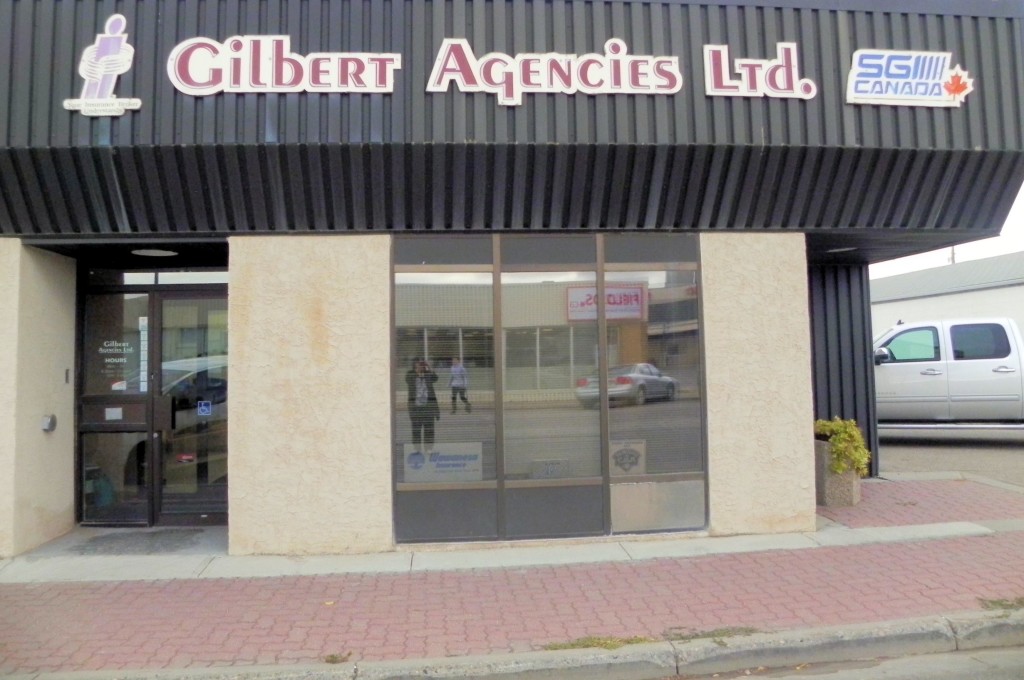 Scott loves to meet different people and embraces the different personalities he's encountered through business, recreation and volunteerism.
One thing he loves about living in and doing business in Unity is the "I've got your back" philosophy. This is the same way insurance agencies want their customers to feel. It's easy to relay that to customers in a community that regularly exhibits these qualities in efforts to help friends and neighbours.
Scott was born and raised in Unity. He's proud of the community and proud to be part of it. He was happy to return home to start his career and raise his family.
You can always find Scott volunteering somewhere as he believes in hands-on involvement in the community he serves. He wants to be not only visible, but involved. You can find Scott anywhere, from coaching a hockey team to the UPS School Community Council. He serves, and has served, on a number of boards within Unity and provincially.
Gilbert Agencies is a proud sponsor of a number of community functions. It is their sense of community pride that prompts them to sponsor community events, groups and functions.
Fun facts about Scott? He raced bobsleds competitively in the Alberta Cup series for two years while taking his schooling in Calgary and he was a Celebrity Bull Rider at Unity Western Days!