Although the Unity Miners lost three of the four games they played in December and are only in fourth place in the standings of the six teams of the Sask West Hockey League, they have three players in the top 10 on the scoring leader board.
Mitch Nuemeier of the Luseland/Dodsland Mallards has 37 points and is the top scorer so far this season. In second and third place are Unity Miners Behn Robertson and Adam Shirley with 34 and 30 points respectively. Also in the top 10 is Michael Shirley, sitting in eighth place at 22 points.
Recap of December results
The Miners beat the Eatonia Huskies 4-1 December 6 in Unity. The next night they lost to Kerrobert 11-5. After a week and a half off, the Miners hosted the Luseland/Dodsland Mallards December 18, also losing that game 11-5. They travelled to Eatonia two nights later where they went down 7-3.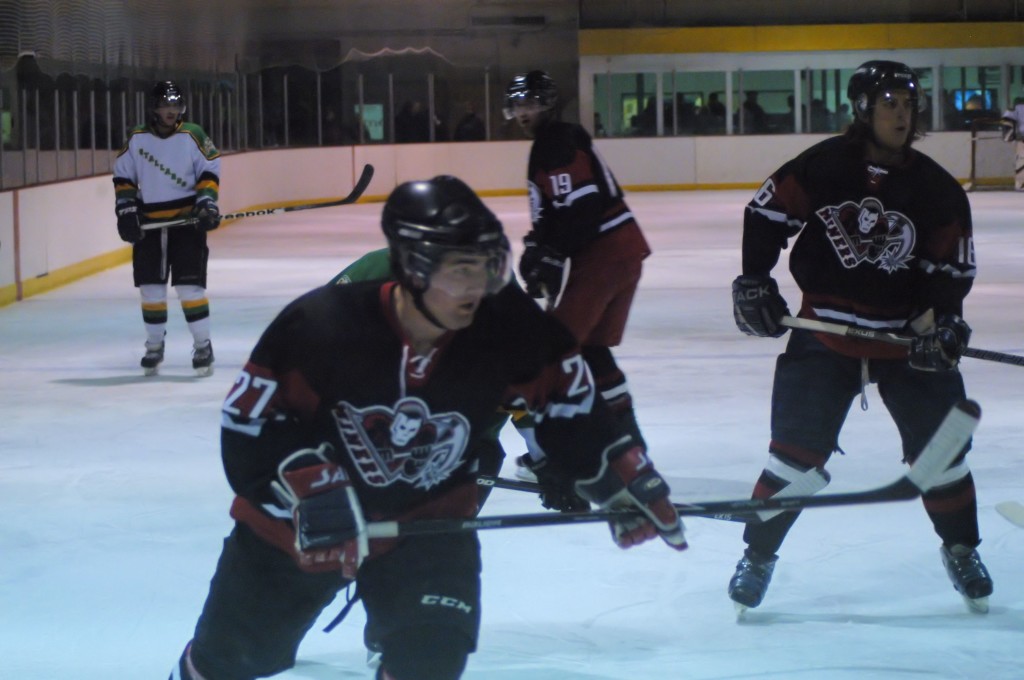 In most games, the Unity senior men's hockey team outshoots their opposition – 38-34 in the December 20 Eatonia game, 34-29 in the December 18 Luseland/Dodsland game and 43-37 in the December 7 Kerrobert game. The goaltending for the Miners will have to improve if they are to move up in the standings in the New Year.
Upcoming games
The Miners travel to Kindersley to take on last year's champions and this year's league leaders, the Red Lions, January 3. The next night, they will host the Kerrobert Tigers, who are currently at the bottom of the standings. Game time for the January 4 game in the Unity Community Centre is 8:30 p.m.