Due to the observation of Remembrance Day, the November 11th Unity Wilkie Press-Herald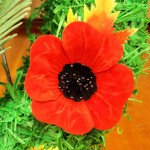 is only being distributed today. Check it out for:
a brief introduction to the new Lutheran pastor in town;
a profile on retired councillor Don Robertson who served 28 years on Unity town council;
a story on partsperson Jackson Winterhalt, who had on the top mark in Saskatchewan on his journeyperson's exam; and
results of the junior volleyball district tournaments.
You will also find the RCMP report, hockey reports, school news and a timeline of the events in Kerrobert that culminated in the arrest of Johan Klassen, Jr.