(By George Ward)
At a Legion rally in Lloydminster May 6, Vernon Burns of Unity SK was presented with Saskatchewan's Legion Member of the Year Award, in recognition of his years of creative, energetic participation with the Royal Canadian Legion, Unity Branch No. 90.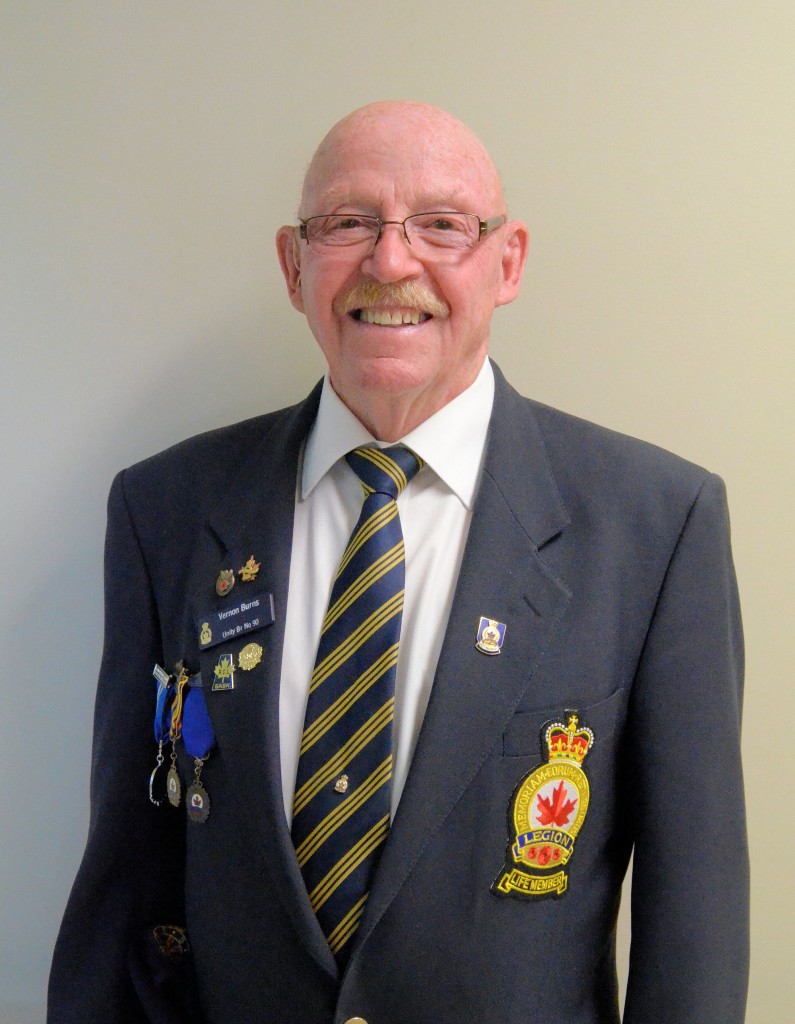 After serving briefly in the militia — Canadian Army Reserve Forces — Vern joined Unity Branch No. 90 in the early 1960s. From the start, he worked hard. As an electrician, he knew the building trades, had contacts and know how to get jobs done.
When the Boy Scout Camp was constructed at Atton's Lake, a Legion-assisted project, Vern and his helpers build the dining hall and other smaller buildings.
Committed to athletics, like his older brother Robert Burns, Vern coached and played, both in local and Legion-organized sports.
Eventually, Vern's work called him and his wife Sadie to other communities. After retirement, he and Sadie returned to Unity and Vern rejoined the local Legion in the early 1990s.
Vern has served as branch president and, for many years, as property manager, performing hundreds of minor repairs to the Unity Legion Hall and, when necessary, consulting other tradesmen. His skill and experience have saved the Unity Legion thousands of dollars through the past 25 years.
Beyond the call of official duties, Vern for years sanded and re-varnished the hall main floor annually. Until very recently, he was usually "first on the scene" to shovel winter snow.
With Sadie, a member of the Legion Auxiliary, at his side, Vern has judged dozens of Remembrance Day essay and poster contests, has helped serve hundred of meals — and cleaned up afterwards — and has been "Johnny on the spot" for countless special projects.
What a wonderful team this team have been, working hard for Branch No. 90 and our community!