The summer season is fast approaching so the Unity Museum in Unity, SK, is starting to stir.
Our first big fundraiser of the year is upon us. March 17, we are holding our annual St Patrick's Day supper at the Adanac Hall. We decided to change it up for this year and we hope you will come to support us. We are serving some good old beef stew with biscuits, scones or buns, and a very good salad, and some great tasting desserts. The cost is $10 a plate and the tickets are on sale, so contact Bill Meek or Jim Sego for tickets.
There will be entertainment too, so a very fun filled evening is planned with lots of great food. Hope to see you there and remember we only have 80 tickets for sale.
We are also in the need of someone for summer staff. This entails tours/guiding; cleaning of buildings, a few office duties and maybe some gardening/watering. Our senior summer worker will unfortunately be away in May and maybe into June before she will be back to do some of the office/donation duties. If you are interested, please send us your resume, ASAP, to UDHM at Box 852, Unity, SK. S0K 4L0.
Resumes should be in before April 15 for interviews. The hours during the month of May will be longer as the buildings need to be prepared for opening day, then you will work 2-5 p.m. weekdays. We hope to get volunteers to do the weekends so the museum can be open seven days a week.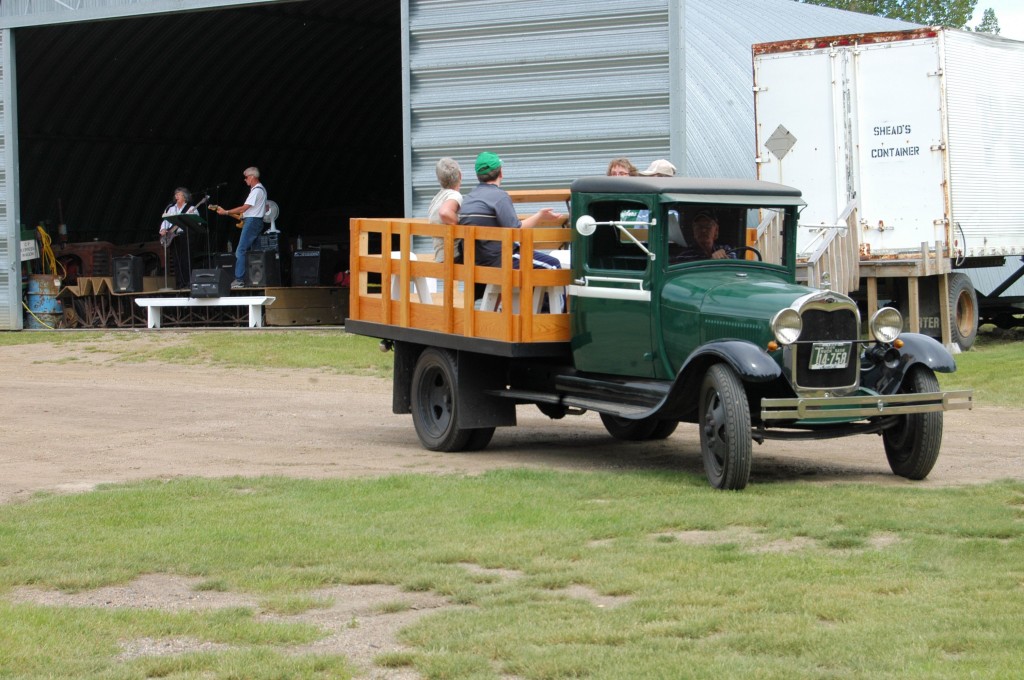 Quite a few long-time projects were completed last year at the museum, but there are always other projects added. Our two one-room schools need some TLC. The stucco needs to be crack-filled, then painted before we end up doing some major reno's on them. The trim on them also need some painting done. We just need to find some able bodied workers for this project as our members are unable to this job alone.
The men at the shop also have a few projects lined up for this year – some tree stump removals, spraying of machinery row and tidying up at the south end of the grounds. Some of the boardwalk needs to be replaced as the bottom runners have rotted away, and then there is the July 1 celebration events that need to be planned as that is fast approaching. So there is much to plan and do.
We are still looking for new members so, if you are interested, please contact one of the museum members to see what it entails. It includes things such as attending monthly meetings, volunteering at said functions in whatever capacity you can to help us out or just being the best PR person you can be for UDHM and the Town of Unity. Our grounds and buildings are a Saskatchewan Attraction and a part of Tourism Saskatchewan, and we are very proud of them.
We do look forward to seeing and hearing from you this summer. Your support is very much appreciated. Thank you from Unity and District Heritage Museum.