For those residents who don't already have a season fishing licence, the weekend of August 23 and 24 will be Saskatchewan's second free fishing weekend of the summer.  Everyone – including visitors – will be free to fish on those days without having to buy a licence.
Because of the storms last month, people may not have been able to take advantage of the Free Fishing Weekend in July, so the Ministry of the Environment has decided to offer up the opportunity for everyone to enjoy another free fishing weekend in Saskatchewan.
"Free fishing weekend is a good time to try your luck fishing in one of Saskatchewan's wonderful lakes and rivers, and to introduce new anglers to one of the province's most popular outdoor activities," Environment Minister Scott Moe said.  "Sport fishing attracts more than 225,000 residents and visitors to our province, and generates more than $300 million each year."
Free Fishing Weekend does not occur in national parks, and anyone planning to take fish out of the province must purchase a licence.  All other fishing regulations apply, including possession limits, reduced limits and closed areas on some lakes and rivers.
More information about fishing in Saskatchewan can be found in the 2014 Saskatchewan Anglers' Guide, available wherever fishing licences are sold, or online at saskatchewan.ca/fishing.
Meanwhile, two Lloydminster men were fined a total of $11,200 in Meadow Lake Provincial Court for unauthorized alteration of the shoreline at Lac des Isles without a permit.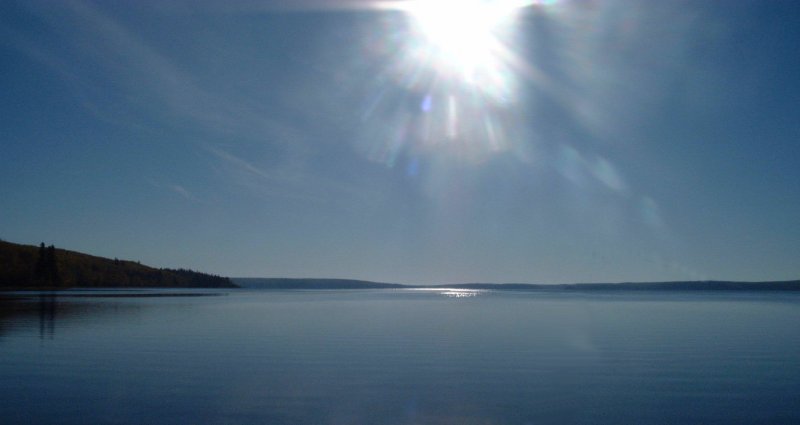 Lorne Newcombe and Duwayne Springer of Lloydminster, Saskatchewan were convicted of one count each under Section 36(1)c of the Environmental Management and Protection Act for unlawfully removing vegetation along the shoreline at Christel Beach on Lac des Isles near Goodsoil, Saskatchewan.  In addition to fines of $5,600 each, the men were also ordered to replace the vegetation that had been removed, with which they have complied.
Conservation officers investigated a complaint in July of 2013 and found that the vegetation had been cleared down to the edge of the water.  Lac des Isles is an important recreational fishing area and the shoreline area is valuable for fish habitat.
"It is important that property owners around lakes find ways to carry out development without damaging the environment," Environmental and Municipal Management Services Executive Director Sam Ferris said.  "When conducting work in and around water, residents are asked to contact the nearest Water Security Agency regional office."
A conviction for altering a creek or shoreline without the proper permits carries a maximum fine of $1 million.
If someone suspects an environmental violation call toll-free Turn in Poachers line at 1-800-667-7651 or #5555 for SaskTel cell phone subscribers, or report a violation online at Saskatchewan.ca/conservation.  Those who report a violation may be eligible for cash rewards from the SaskTip Reward Program.