Head to downtown Unity anytime after 12 noon when the Unity and District Chamber of Commerce starts their lunchtime barbecue. Pick up a burger fresh off the grill parked on 2nd Avenue East near the Bank of Montreal building, then the Lions Club will have a selection of pies available for dessert. They will be set up near the Unity Credit Union.
The annual Western Days parade starts at 1 pm and will come down 7th Avenue East from the Unity Community Centre, then down Main Street all the way to Railway (1st Avenue) where it will turn west and then turn again to head down 1st Street West back to 7th Avenue.  Here are a couple of 2014 Rodeo Queen contestants and others riding in the 2014 parade.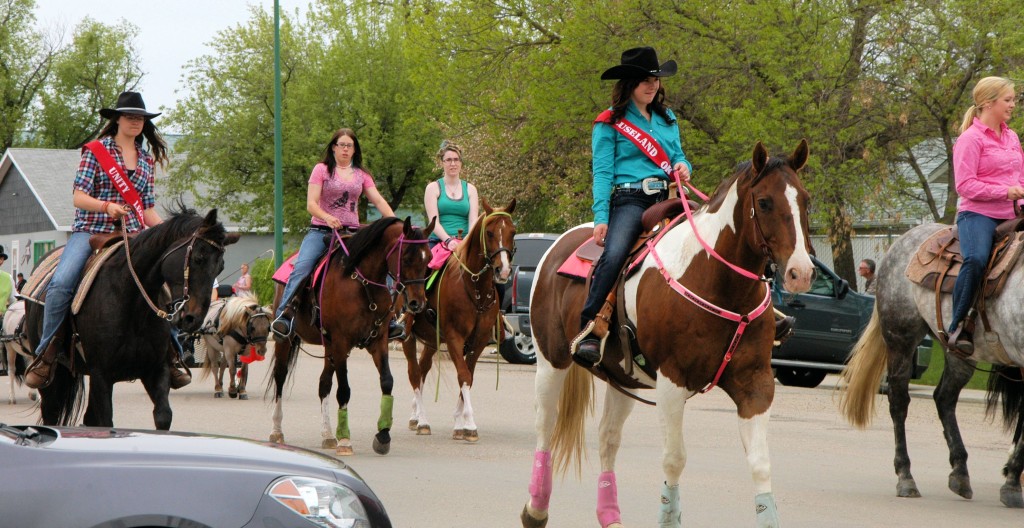 After the parade, check out the vehicles in the Show and Shine in the Delta Co-op Food Store parking lot. They will be set up and ready to go by 2 pm, along with a flea market. You never know what bargains you might find!
Then the rodeo itself, what the weekend is really all about starts out at the rodeo grounds at 5:30 pm. There will be bouncy castles for the kids, a food booth and beer gardens along with all the rodeo action, including locals trying their luck at Celebrity Bull Riding.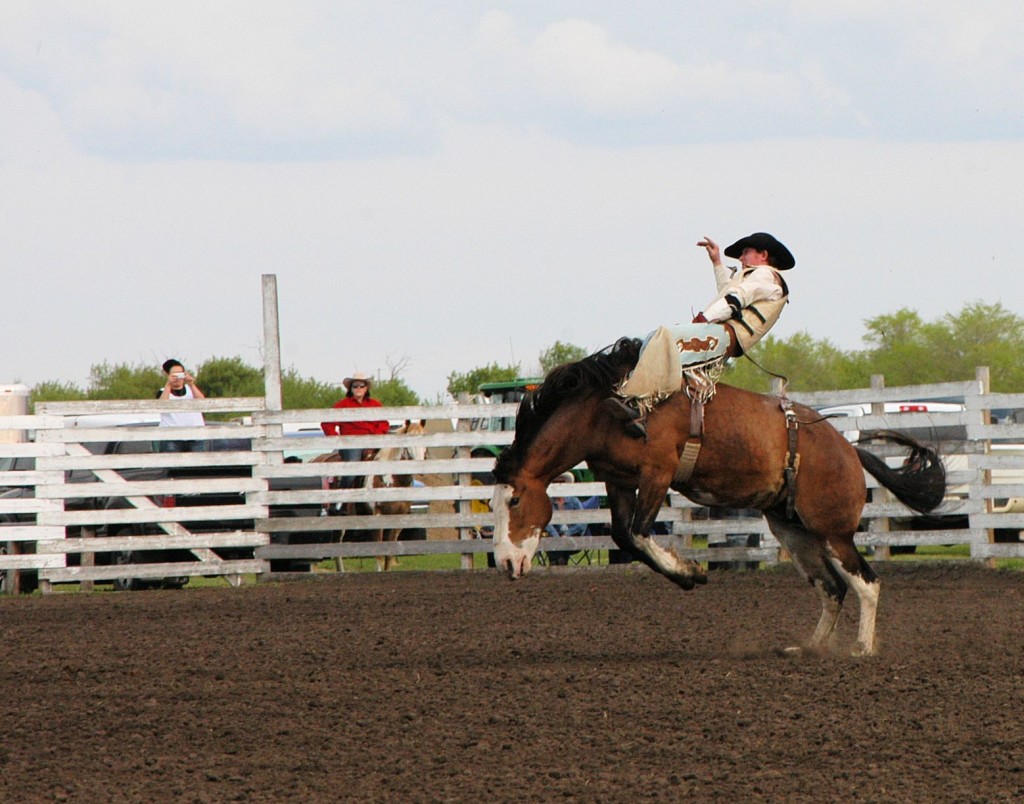 Tonight Longshot plays at the rodeo dance, 9 am to 2 pm
Tomorrow, Sunday, May 24,  the schedule includes a pancake breakfast hosted by Unity Baptist Church from 8 to 10 am, slack rodeo events at 9 am and complete rodeo action at 2 pm, including more locals trying their luck as bull riders.