Providing food for thought this Christmas season, UCHS drama students will present Modern Day Match Girl, along with a "silly" sci-fi spoof,  Space Women From The Planet Limbo, this evening at the Unity high school senior gym at 7 pm. The first public performances took place yesterday evening.
Almost as soon as school starts after the summer holidays, students at Unity Composite High School audition for acting parts and volunteer to help with stage setup, lights, costume and makeup for the December drama productions.
Weekly — and, as it gets closer to the performance dates, even more frequent — rehearsals means hours and hours of work are put in by the students, all in hopes of ultimately delighting their future audience of friends, family and community members.
This year's bill is once again a doubleheader with "a silly spoof" written by the irrepressible Greg Bick and a more thoughtful piece presented by Crystal Gilbert and Kyle Wood
The Modern Match Girl, written and directed by Gilbert and Wood, is a modern adaptation of Hans Christian Anderson's The Little Match Girl. Gilbert said the adaptation "features a play within a play as well as shadow puppets illustrating the young girl's rich imagination. While the play touches on the Christmas spirit and the act of giving hope to our neighbours, it also reminds us to be thankful for what we have and to cherish family."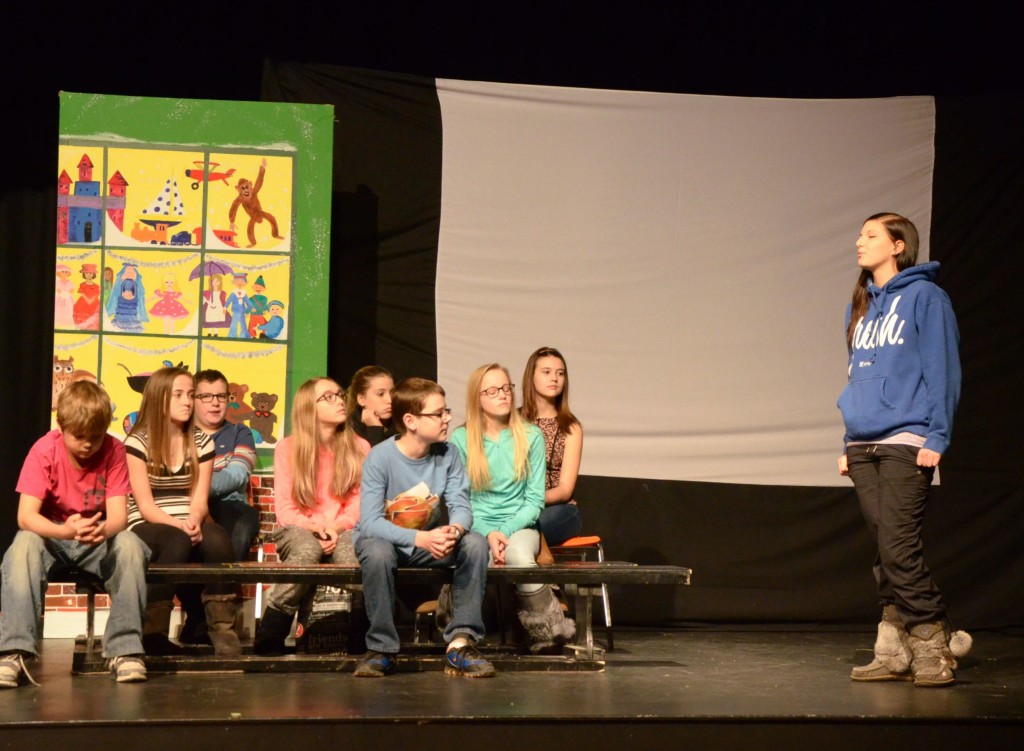 The 14 member cast is composed of students from Grade 7 up, and includes Grade 12 student Danielle Irons acting in her last year at UCHS.
Roxane Mamer, along with Gilbert, has been helping the crew create the sets and props for the play. The directors are also pleased this year to welcome Mrs. Stang to the team as the music specialist.
Bick's Space Women From The Planet Limbo will be sure to generate some chuckles. Bick said, "I wanted it to look hokey like the 1950s sci-fi … (like) aluminium foil on the robot. And it's a spoof so it's going to be silly." If you are familiar with the Stars Wars movies and the Star Trek series, listen closely for a few inside jokes mixed into the plot.
Outlandish costumes, wild makeup and coloured lighting will give theatregoers a visual feast as well. Even the crew will be dressed differently than usual, in keeping with the science fiction theme.
Both plays will be performed at UCHS Tuesday, Dec. 9, and Wednesday, Dec. 10, with show time at 7 p.m. each night.