Jackfish, bear ham, rabbit, elk roast, caribou stew, Italian creamed goose, ginger goose, wild boar roast, buffalo roast, moose roast, deer sausage and wild rice – rounded out by beans, potatoes, coleslaw, onion salad and fresh buns – made up the menu at the Luseland Wildlife Federation's annual wild game supper. 260 carnivores packed the Homecoming Hall in Luseland, Saskatchewan, January 31, to enjoy all the meat they could eat.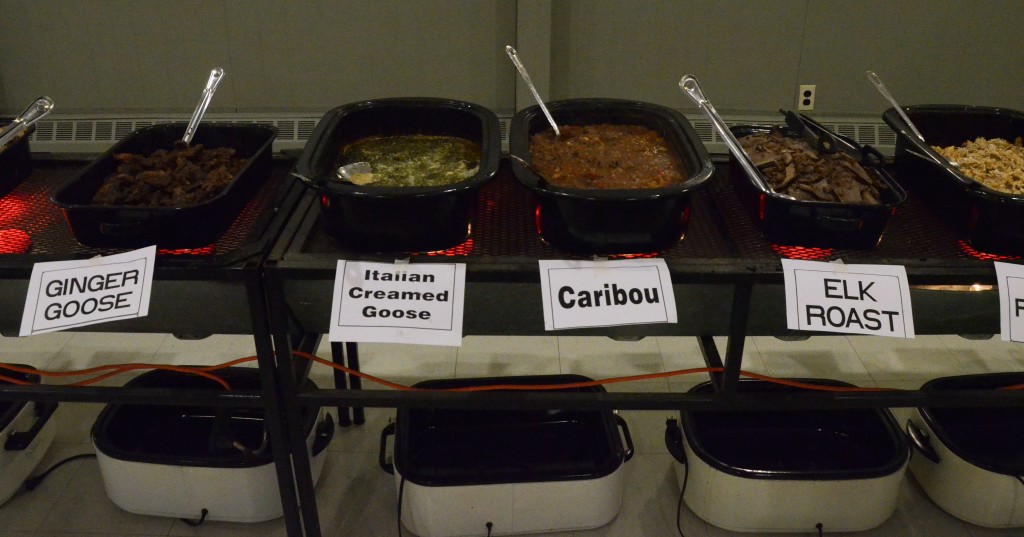 Along with the meal, drinks and socializing, guests supported the Luseland club by buying 50/50 tickets as well as raffle tickets on a wide variety of prize items. Between a number of door prizes and the loaded raffle tables, a significant percentage of attendees went home clutching prizes ranging anywhere from a new ball cap to a Roughrider-green toboggan.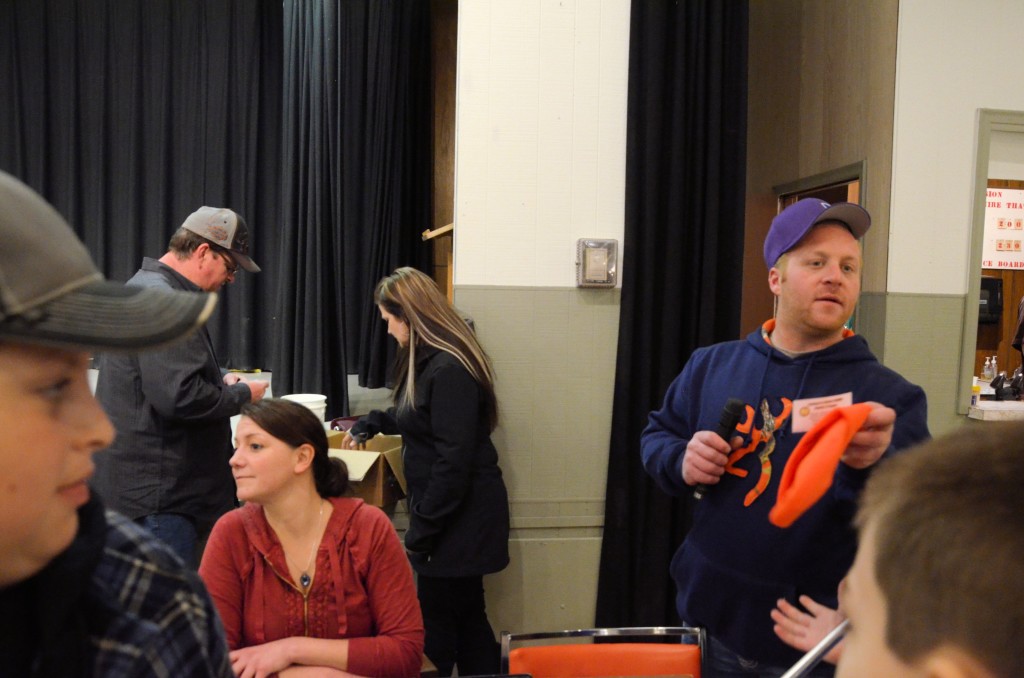 A silent auction also drew interest, with bidding especially heavy on a Traegar smoker and a John Deere child's chair and footstool.
The evening's program also included presentations of plaques for the top weights and scores in the 2014 hunting and fishing seasons. Krystal Bazylinski was a double winner, taking home the plaques for both ladies' white tail and ladies' moose, with scores of 132 7/8 and 161 5/8 respectively. Husband Ryan had the men's top white tail deer, with a score of 157.
MC for the night, Matt Rumohr, won the 2014 plaque for men's mule deer, non-typical, with the antlers scoring 217 5/8.
In the game bird categories, Candace Rumohr had the largest Canada goose, weighing in at 11.7 pounds. Dennis Obregewitch took home the plaque for men's mallard, bagging a 3.7-pound bird in 2014.
It seemed to be ladies' night at the Luseland wildlife dinner as Trish Balness had both the largest walleye, 7.75 pounds, and the largest jackfish, 9.43 pounds, winning two plaques for her efforts at the lakes last summer. Kirk DeSchryver pulled in the men's largest walleye, which weighed 6.3 pounds.
Capping off the award presentations, a special plaque – not awarded every year – was presented to Jay Taylor for Most Unorthodox Hunting Style.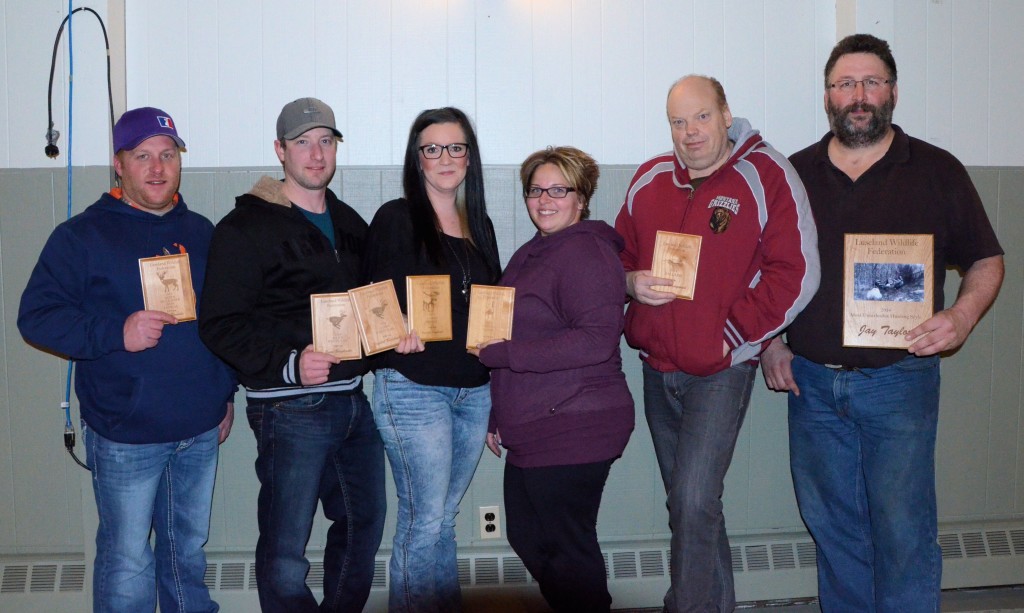 Among other projects funded by and donations made by the Luseland Wildlife Federation, this year the club is purchasing bows and targets for a new youth archery club.