Federal Agriculture Minister Gerry Ritz and Saskatchewan Agriculture Minister Lyle Stewart announced funding of $100,000 to extend the Grain Bag Recycling Pilot Project into 2014.  The announcement was made April 16.
The program includes recycling for both grain bags and twine.
"The high level of farmer participation in this project demonstrates the importance of responsibly disposing grain bags," said Ritz.  "Our government is proud to continue to partner with the Government of Saskatchewan to support this program for producers."
"We are pleased to extend the Grain Bag Recycling Pilot Project until a permanent program is implemented," Stewart said.  "With increasing use of grain bags to store the record crop from last year's harvest, we want farmers to continue to have an option to responsibly dispose of their bags."
The Grain Bag Recycling Pilot Project was first implemented in March 2011.  Since inception, approximately 325,800 kg of plastic (2,172 bags) and 6,600 kg of twine has been recycled.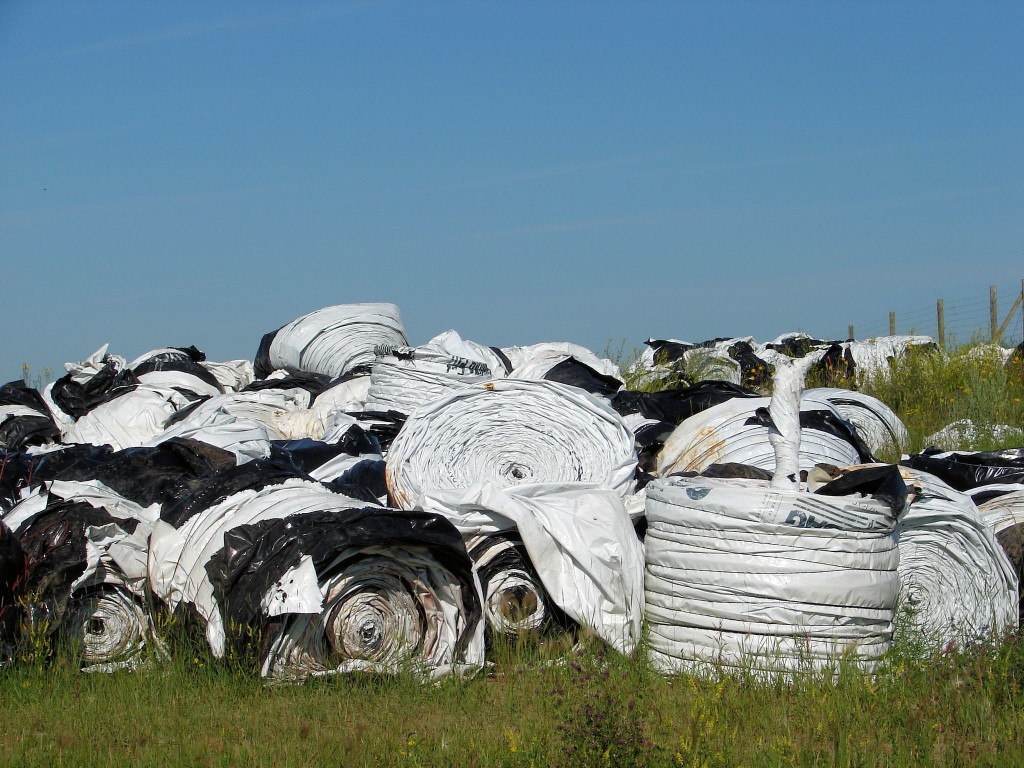 The Ministry of Environment is currently working on the creation of regulations that will form the basis for an industry-led, permanent recycling program for 2015.  The Grain Bag Recycling Pilot Project is administered by Simply Agriculture Solutions Inc. (formerly the Provincial Council of Agriculture Development and Diversification Boards) and funded through the federal-provincial Growing Forward 2 framework.
"Simply Agriculture Solutions looks forward to continuing to provide an environmentally responsible solution for the disposal of the grain bags and twine and working with producers across the province as we incorporate additional plastics (silage plastic and net wrap) into the pilot program," Agricultural Plastic Recycling Co-ordinator Travis Quirk said.
Farmers and ranchers can access collection sites across the province in a number of locations, including Unity, SK.
For more information, producers can contact Simply Agriculture Solutions Inc. toll-free at 1-866-298-7222.