A fundraising barbecue was all part of fundraising efforts organized by Delta Co-op staff to help out fellow staff member, John Hildebrand and family, with expenses.
John and Arleen's son,Caleb, was born with hypoplastic left heart syndrome, meaning the left side of his heart was severely underdeveloped. Caleb, who turns one-years-old in about three weeks – August 14 – has already had four surgeries in his short life, most of which has been spent in hospital in Edmonton.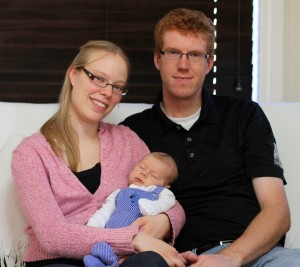 John is the agronomist at the co-op's Unity agro location and travels to Edmonton everty weekend.
As well as the fundraising barbecue, staff organized a 50/50 draw amongst themselves and sold raffle tickets. Donations were also received from community members who came out in force to support the barbecue and raffle.
A total of $3,052, including extra donations made, was raised from the barbecue, raffle and 50/50 draw.