Eight individuals were inducted into the Unity Sports Wall of Fame at the 2015 induction ceremonies held May 9 in the curling rink portion of the Unity Community Centre.
Before thanking the committee for the honour, ringette player Brooke Robertson checks out the photograph which will hang in the Wall of Fame.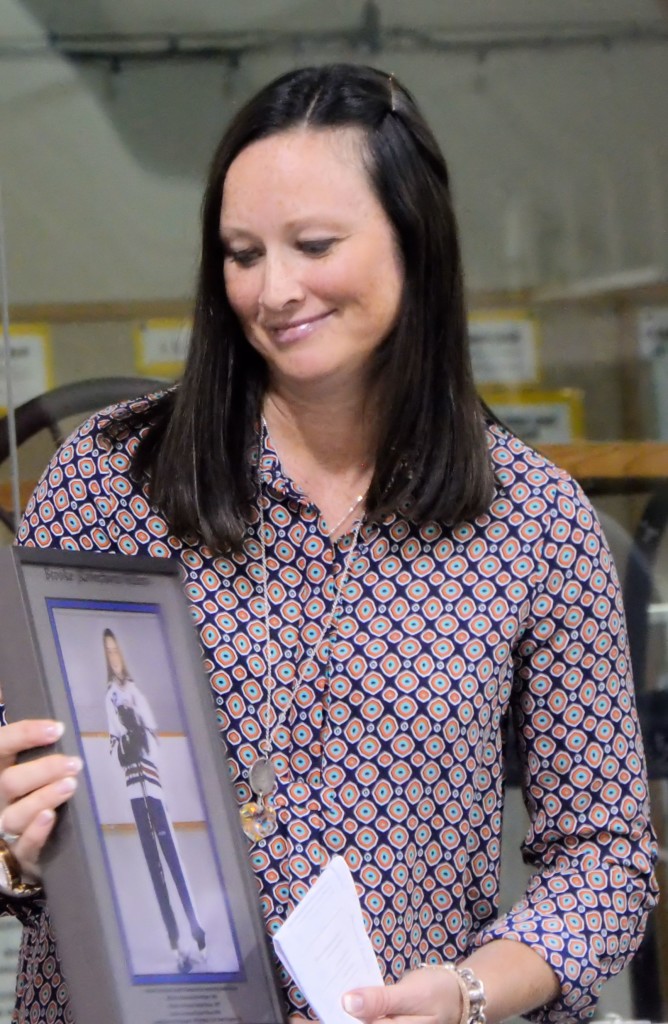 Shown at the podium making their acceptance and thank you speeches are:
Hockey player Scott Brownlee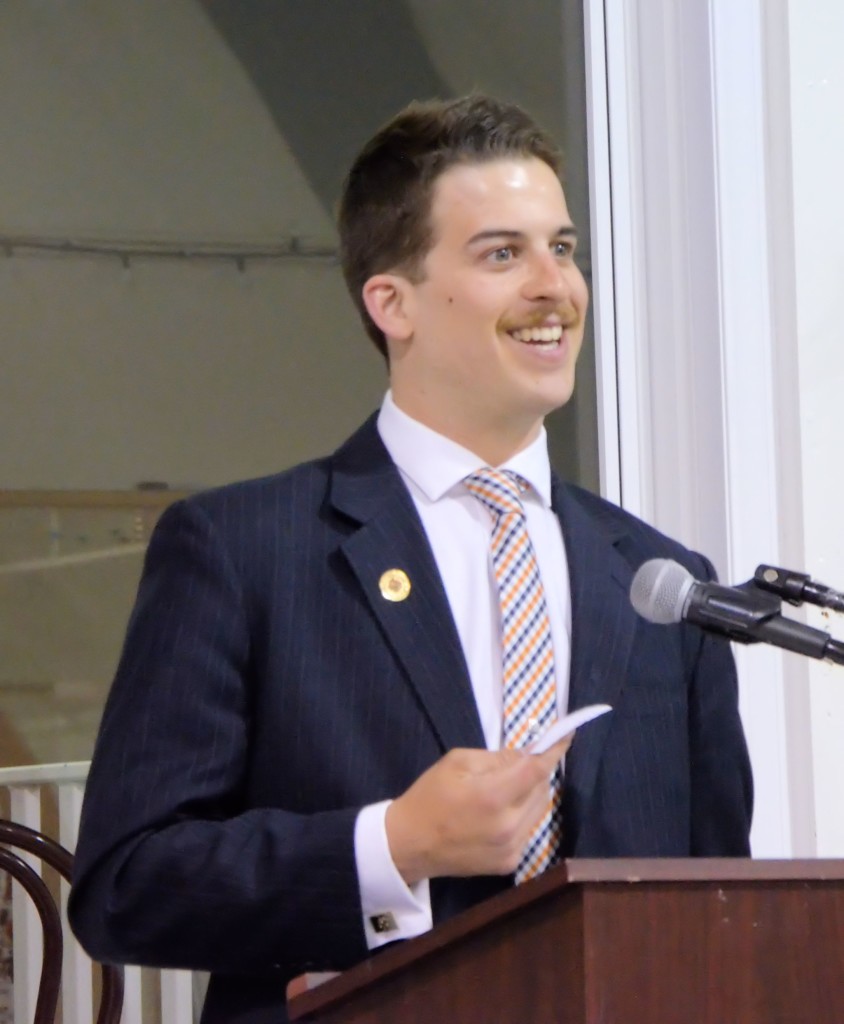 Hockey player Adam Tuffs (his daughter did not want to be left without Dad at the table)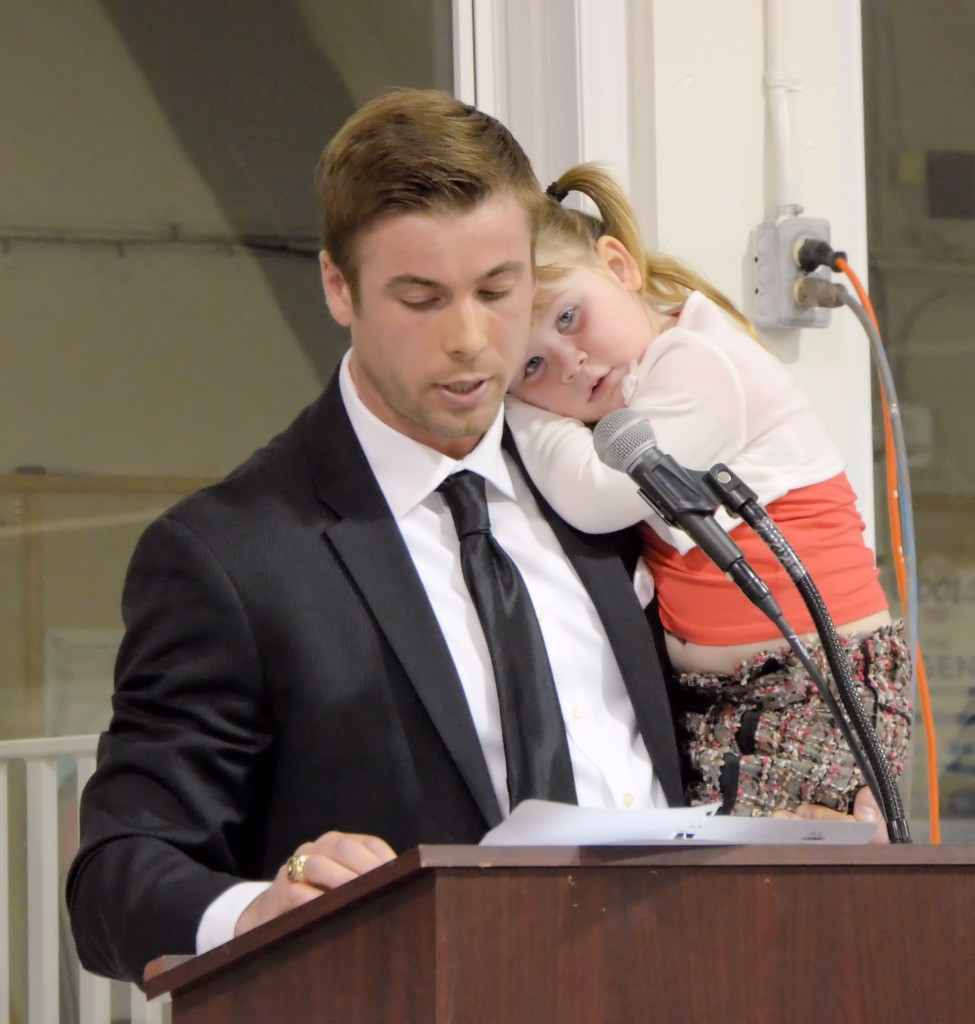 Hockey player Greg Brown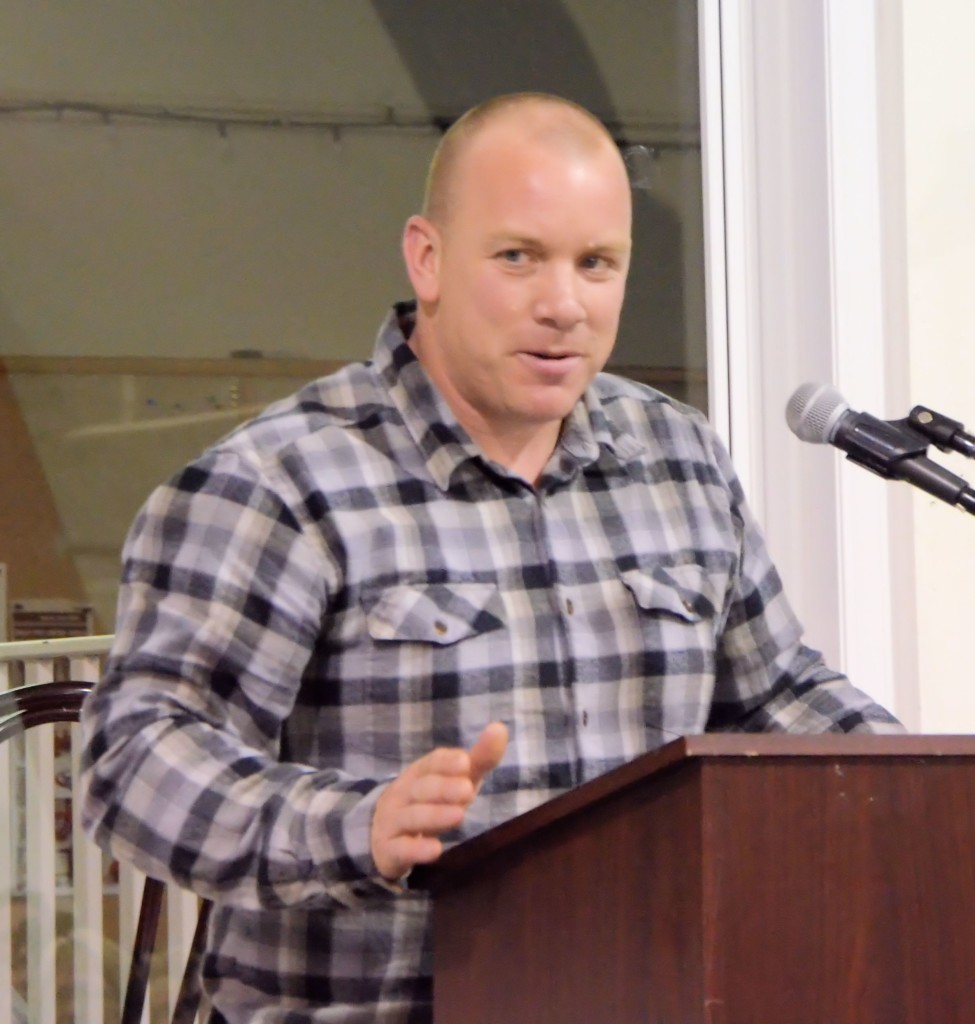 Golfer JP Boser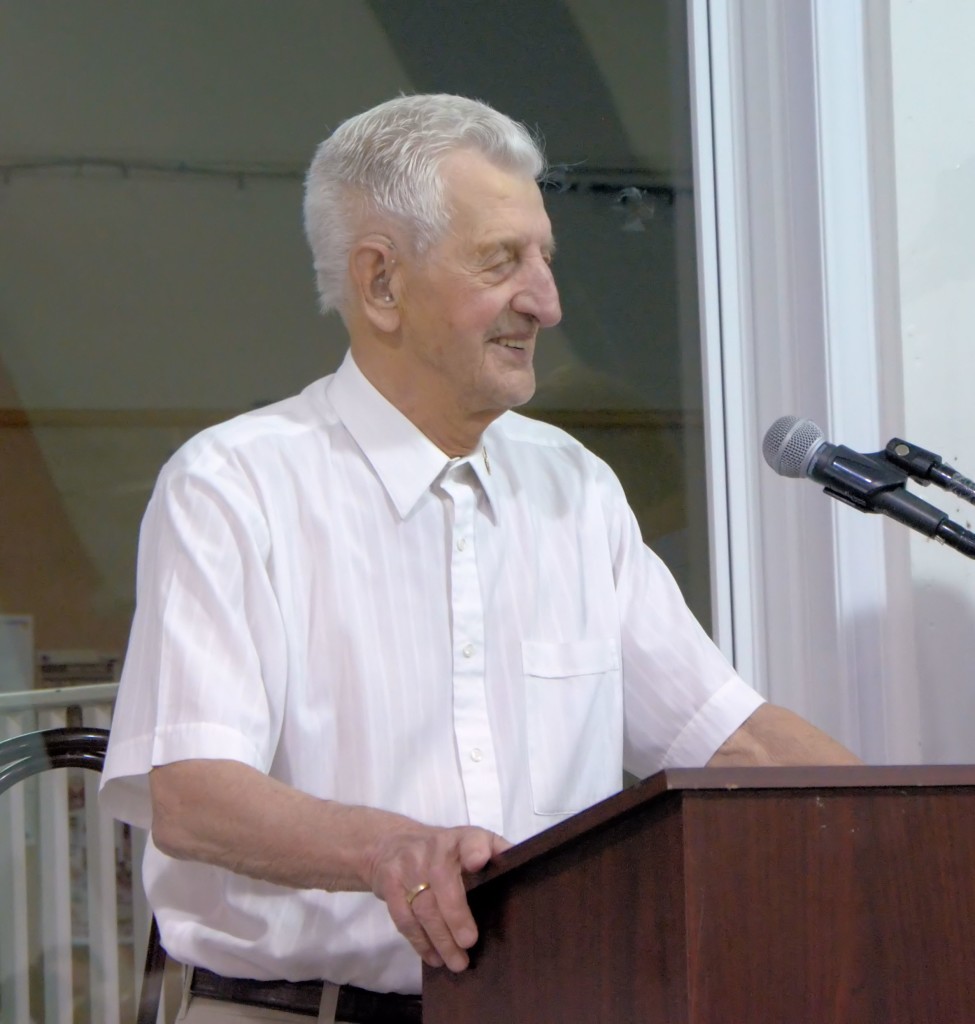 Also inducted into the Wall of Fame were hockey players Curtis Brown, Rhett Gordon and Scott Wagner but they were unable to attend the induction banquet and ceremonies.