North Battleford RCMP report they are investigating a sexual assault which occurred at approximately 1 am Saturday March 29.
A woman was attacked by an unknown male suspect as she was entering her home on Gregory Drive,  in North Battleford, SK, where she was physically assaulted  by the male suspect who also threatened the victim with a knife.  A brief struggle ensued before the victim was able to activate an audible alarm which frightened the subject away.
The suspect is described as Caucasian, younger in appearance, with dyed blonde hair down near the bottom of his neck, wearing a black toque, a long coat, with dark clothing and wearing multiple silver hoop style earrings. Police released this composite drawing of the suspect March 31.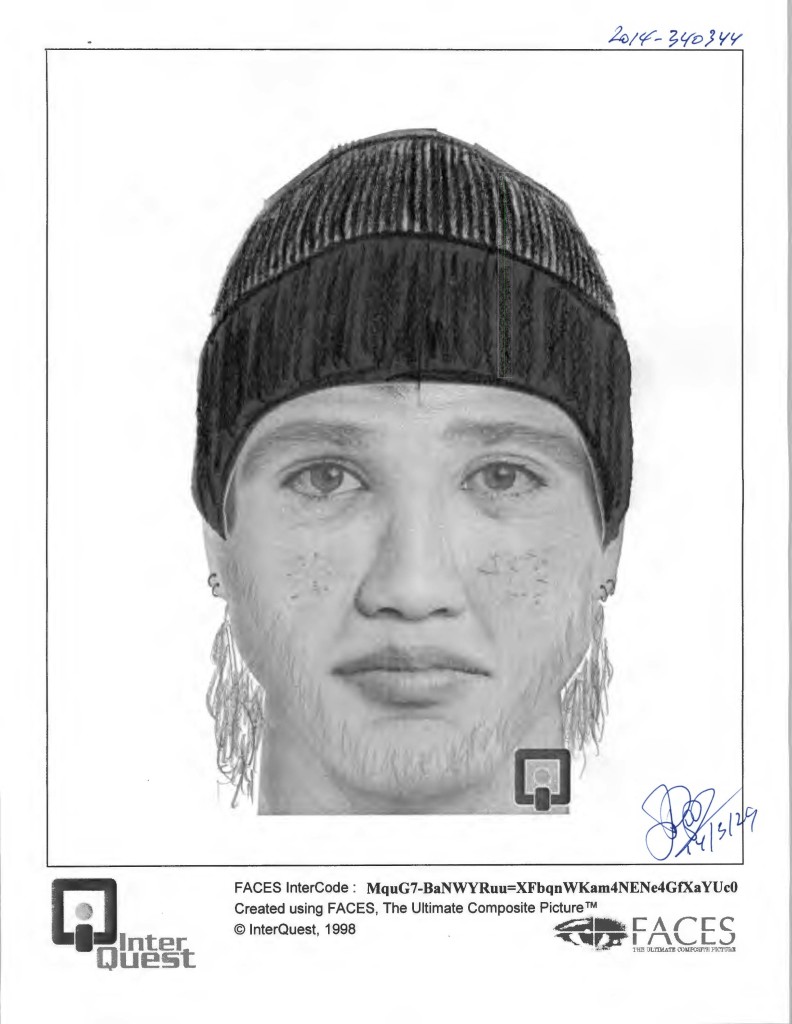 The investigation is continuing, anyone with any information is asked to contact the North Battleford RCMP at 1-306-446-1720 or Crime Stoppers at 1-800-222-8477.