UNITY SK RCMP Reports for October 6 to 13, 2014
RCMP received a complaint of a dog barking late at night for long periods of time. Member alerted bylaw officer.
Police received a complaint via voicemail but adequate information was not provided to pursue the complaint and there was no answer when member tried to call the complainant back.
There was a complaint of theft but it was unfounded as the subject of complaint returned to the business to pay the outstanding balance.
RCMP attended a vehicle collision with a moose on Highway 14. The vehicle driver sustained minor injuries.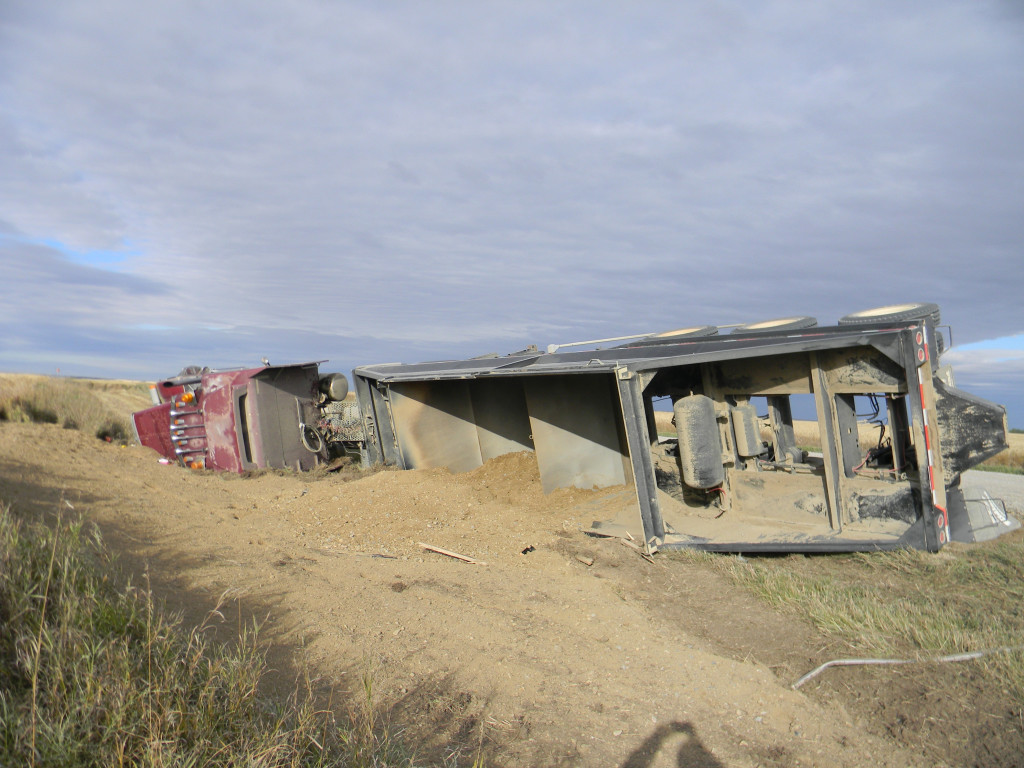 Members attended a semi rollover near Tramping Lake, Saskatchewan. There were no injuries.
Police initiated a traffic stop and charged the 64-year-old vehicle driver, a male from the Unity area, with failing an approved screening device after members requested a breath sample and he failed to provide one after being given numerous opportunities.
Members received a complaint of impaired driving. The suspect vehicle was located by police and the vehicle driver, a 28-year-old Calgary male, was charged with refusal to provide a breath sample.
There were two separate single vehicle collisions with moose on Highway 21. There were no injuries in either collision.
RCMP received a complaint of theft of a cellphone. This matter is still under investigation.
Police issued a 72-hour roadside suspension during a traffic stop when the driver blew a warning as members were checking for driver sobriety. One traffic ticket was also issued to the driver of the vehicle.
Members executed warrants for Saskatoon Police Services during a traffic stop. One traffic ticket was also issued to the vehicle driver.
There were also two false 911 calls, one false alarm and one complaint of an abandoned vehicle.
Persons with information about crimes being committed in the Unity/Wilkie/Macklin areas are urged to call the Unity RCMP detachment at 306-228-6300; the Wilkie RCMP at 306-843-3480; or the Macklin RCMP at 306-753-2171. If you wish to remain anonymous, you may also call Saskatchewan Crime Stoppers at 1-800-222-8477, or *8477 on the SaskTel Mobility Network. Crime Stoppers will pay up to $2,000 for information which leads to the arrest of person(s) responsible for any serious crime. Crime Stoppers is anonymous and does not subscribe to call display, nor are your calls traced or recorded.
You can also submit a tip online at www.saskcrimestoppers.com.