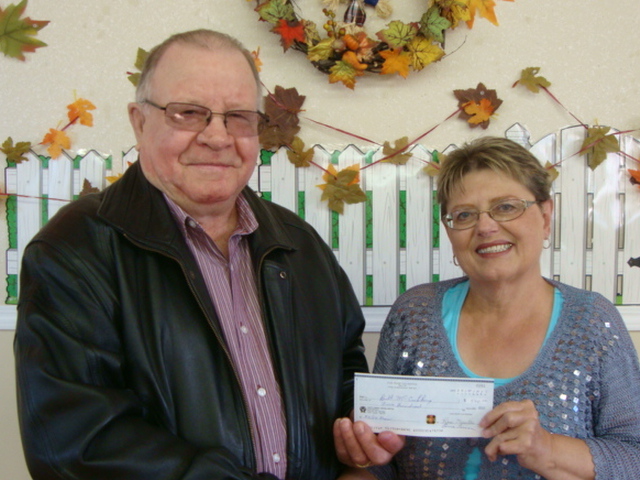 President of the Unity and District Hospital Auxiliary Rose Mauthe presents Bill McCubbing (above) and Don Robertson (below) with their cheques as the lucky winners of the auxiliary's 50/50 fundraiser.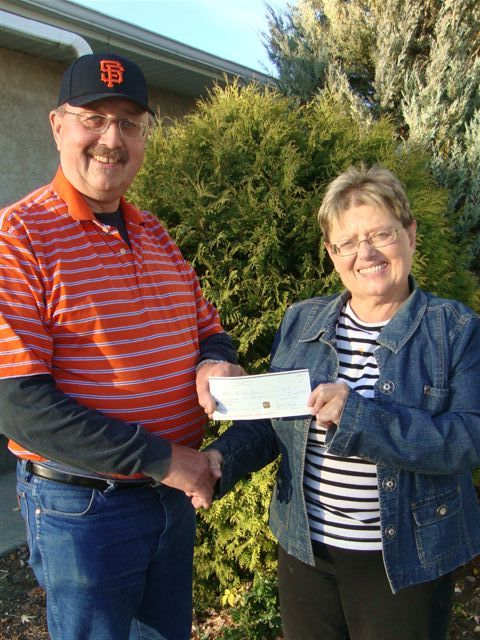 Peter Gartner of the Unity Golf Club gives Amber and Jody Sperle the winning certificate for the November Trip of the Month – a four day trip to Palm Springs, Cal. Contact a member of the golf club to get your ticket for next year's Trip of the Month draws.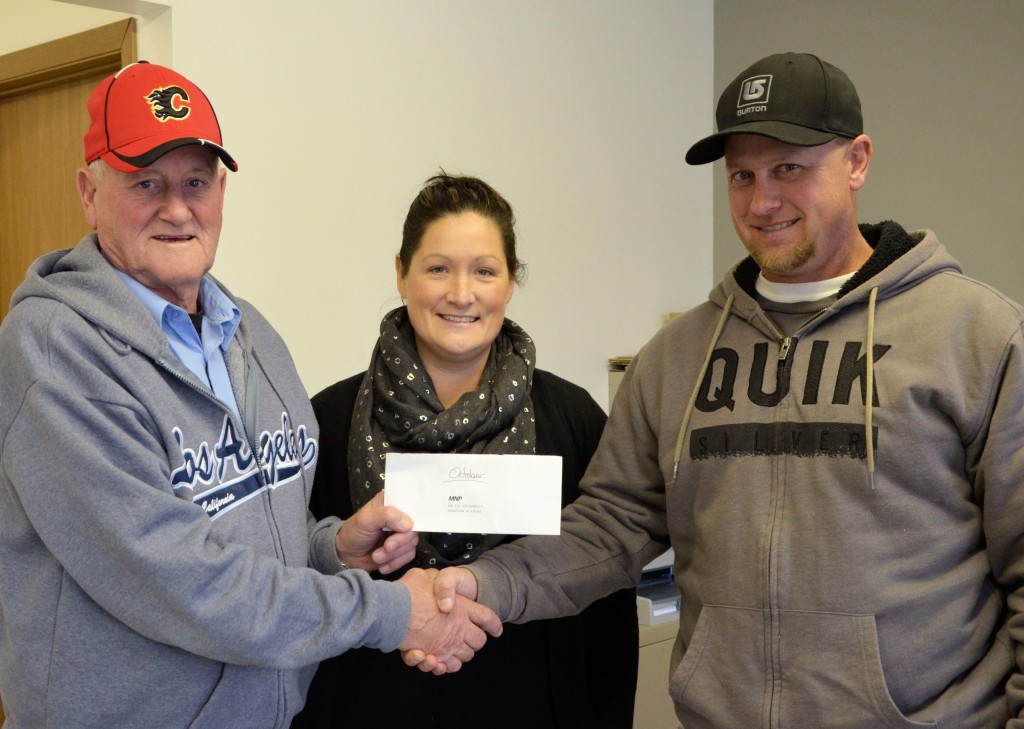 Also "in the news" last month was the upcoming retirement of long-time Unity dentist, Dr. Daniel Azuelos. A retirement celebration and farewell tea was held for Daniel and his wife Lynn at the New Horizon Hall Oct. 18. The couple will be living in an urban centre outside Montreal, Quebec, when Dr. Azuelos leaves Unity, Saskatchewan at the end of the year.