How have the grain transportation issues affected you? Please comment!
A simple drive down area grid roads will give you a good indication of the impact of the shortage in allocation of rail cars for grain. Even when still covered with snow or blending into the surrounding snowy landscape, long raised ridges reveal the presence of grain storage bags in many fields.
With bins still full from last year's record crop, if farmers can't make deliveries to terminals, they have nowhere else to put the grain.
North West Terminal CEO Jason Skinner said it was in December the rail car allocation began to drop. Comparing December 2013 to February 2014 with December 2012 to February 2012, the number of rail cars available has been "significantly" less.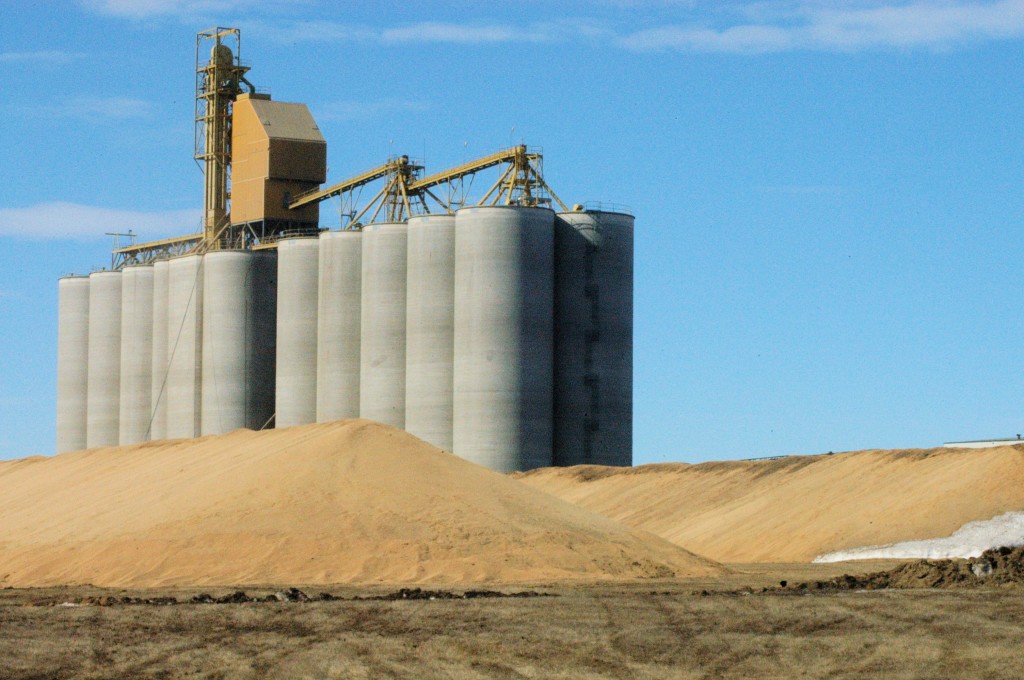 As has been noted in numerous media reports on the issue, compounding the problem is the fact that demand to ship grain is high as a result of the record crops last year.
Skinner said the situation will definitely affect the bottom line for NWT. Like other grain companies, they are incurring demurrage costs and contract delay penalties. He also noted once shipping opportunities are lost, "you don't get those back."
The inability to deliver and sell grain affects cash flow for farmers and, with seeding time near and input bills coming up, the terminal gets many calls asking about the opportunity to deliver grain.
Senior editor Mark Szakonyi, based in Washington, D.C., covers railroads, U.S. transportation and trade policy, sourcing and ocean shipping for JOC.com. He reported NC president and CEO Claude Mongeau as describing the 2013-14 winter as "brutal and unusual."
Mongeau also gave Szakonyi the following information on rail car issues in Canada: with extended cold periods over the winter, there was little opportunity for CN to make up delays; speeds had to be reduced by about 9 per cent; air brake systems malfunction in extreme cold, requiring trains to be shortened anywhere between 10 and 15 per cent.
With the railroads running shorter, slower trains, other businesses also have been affected. For example, Sifto Salt in Unity, SK, reports they have also been having trouble getting rail cars for shipping their bulk product.
How have the grain transportation issues affected you? Please comment!