Click here to see the video of Helena Long's Easter Seals Drop Zone experience: http://www.youtube.com/watch?v=978DQPsT-Ec
Read on to find out WHY she went off the roof of a 230-foot tall building: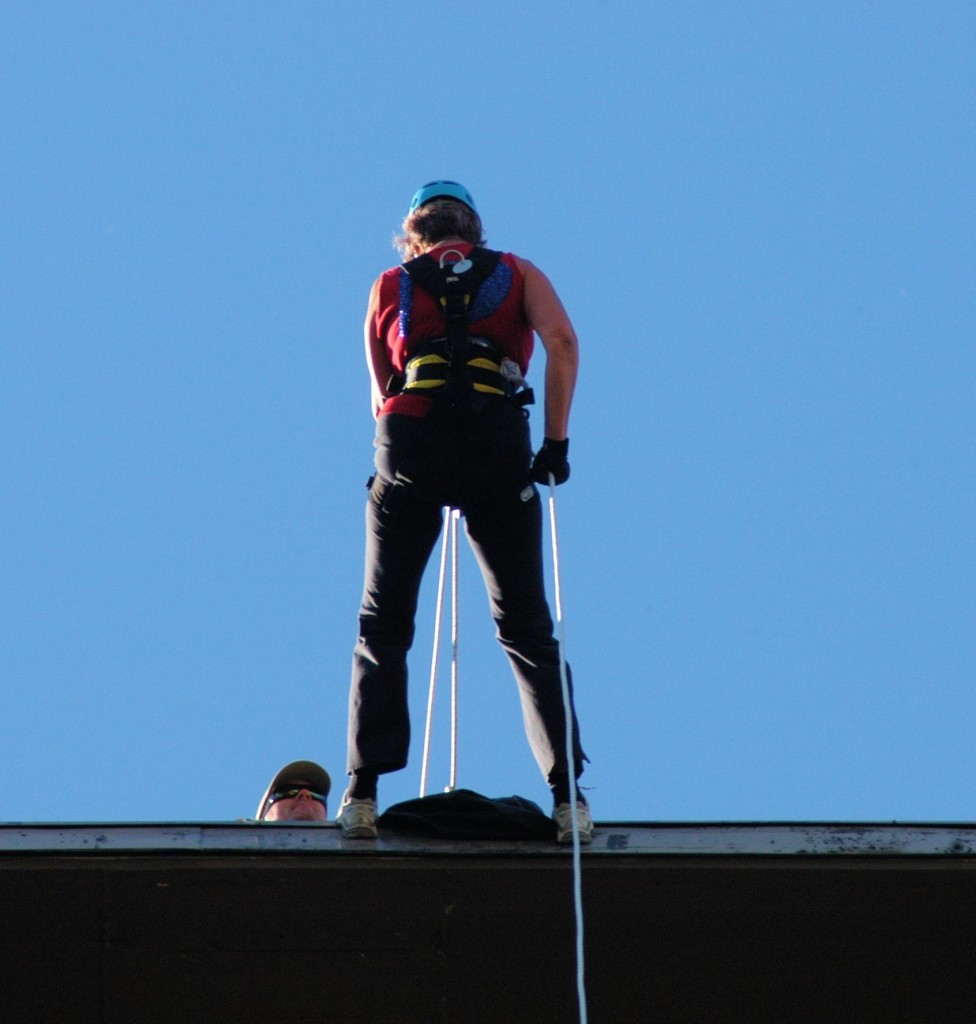 By Helena Long
People tell me: "I would never be brave enough to do that."
It did take a certain amount and type of courage to go to the rooftop of one of the tallest buildings in Saskatoon and climb out over the edge. But not as much courage as that of parents who suddenly have to adjust all their hopes and dreams for the future when they discover their baby has a disability.
I'm not as brave as the mother who has to do everything for her 10-year-old daughter – feed and diaper her as if she were still a baby – day after day after day. That mother also blocks out a two-hour block of time in her day to simply sit and hold her child.
She doesn't use her spare time to watch her daughter's dance recital or baseball games. She just holds her daughter, who will never walk or talk, for two hours straight, every day, so that – hopefully – her daughter will know she is loved. That kind of parenting takes courage just to get up in the morning.
We all have challenges. We all have a fear of not being "good enough." We all need to be loved and accepted for who we are.
The people at Easter Seals and the counsellors and support staff at Camp Easter Seal give that love and acceptance to those society sometimes marginalizes. We may not write letters to grandparents suggesting an autistic child be euthanized, as happened  in Newcastle, Ont., but sometimes we stare for too long at someone who looks "different." Sometimes we don't know what to say so we don't say anything when a kind word was really needed.
Easter Seals staff know what to say. What a treasure for a disabled child or adult to have a place to go where they are seen as a child or a person first and their disability comes second.
Remember we all want the same thing: love and acceptance. There is no greater gift we can give the others in the lives– friends, family, acquaintances, strangers on the street.
Please see the September 2nd issue of the Unity-Wilkie Press-Herald if you want to read more about my adventure.