Last year, the Town of Unity and the Unity and District Chamber of Commerce commissioned Prairie Wild Consulting Co. to determine where there might be gaps in the goods and services offered by businesses in Unity and what methods might help encourage entrepreneurs to fill those gaps.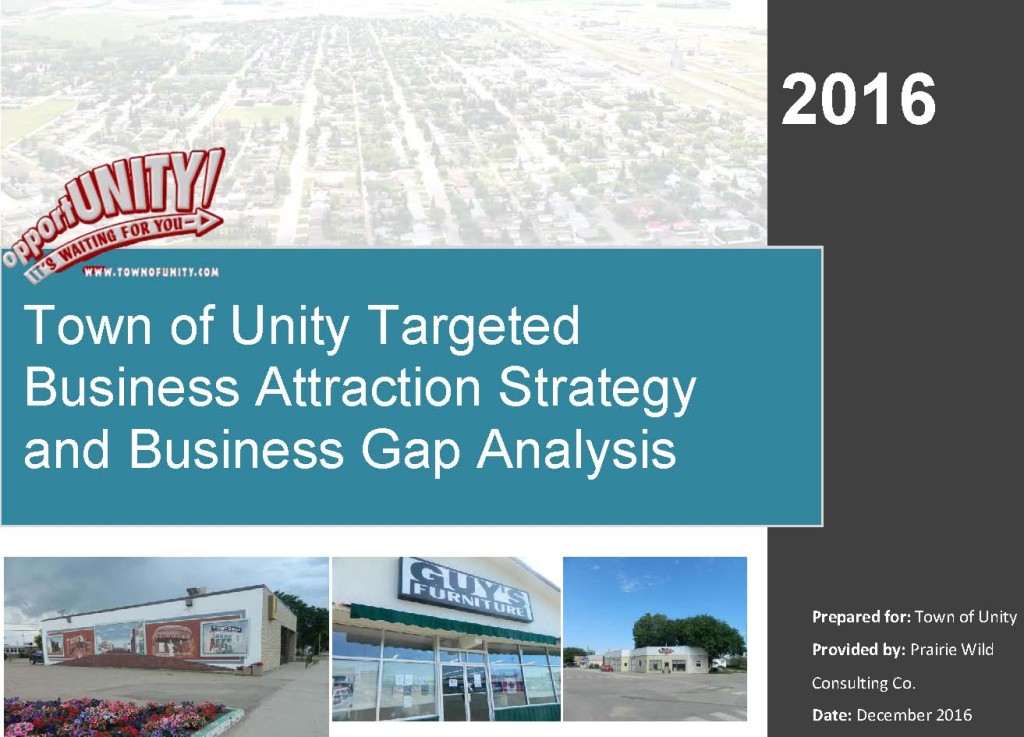 Unity's economic development officer, Carey Baker, will be presenting highlights from the end result – a 140 page report, the Town of Unity Targeted Business Attraction Strategy and Business Gap Analysis,report – at a special public meeting Wednesday evening, Feb. 15. The presentation will be at the Unity Community Centre and begins at 7 pm. The report is also available on the town website, townofunity.com.
The study concluded there are some business gaps and opportunities in Unity, inlcuding in the construction, retail trade and transportation sectors.
Along with identifying gaps, the report suggests various strategies to strengthen Unity's brand, help promote existing Unity businesses and explore options for entrepreneurial training and assisting business start-ups. It also looks at strategies to encourage redevelopment of vacant downtown buildings, suggesting a variety of specific potential business uses for each building.
Support for employees and the general quality of life in Unity were also examined. Appendices include a review of what other municipalities are doing in the way of business programs and incentives, an inventory of existing businesses in Unity, samples and summaries of surveys conducted and a regional comparison of businesses.
The report concludes with these words: "Moving forward, the Business Attraction and Retention Strategy and Business Gap Analysis helps to lay out a path forward that will help to make Unity an even more thriving place to be – whether a community to live in, a community to do business in, or both."
To learn more, be sure to attend the presentation at the community centre next Wednesday, February 15, 2017, at 7 pm.