Helping Africa's most vulnerable today so they can help Africa tomorrow
Can you imagine being on tour in a foreign country with 18 children between the ages of nine and 11, for an entire year? Nate Longstaff of England is in just that position, as a chaperone with the African Children's Choir who will be performing in Unity, Saskatchewan, May 26 at the Unity Baptist Church.
Longstaff and his wife hosted two girls and a chaperone when one of the choirs was touring the U.K., 18 years ago. The Longstaffs sponsored one of the girls as she moved on to finish her education and they saw how her life changed. When the girl came back, now a chaperone herself, Nate felt a calling to work with the organization more closely.
Now he is riding a bus throughout Canada and the United States, with the 18 children who are this year's outreach choir. The children themselves, Longstaff said, are well behaved and cause very few problems, although it is important for host families to know the children come from damaged backgrounds and so some topics of conversation need to be avoided.
Although there are some cultural differences, the bigger challenge is simply the logistics of being on the road for that length of time and liaising with the various churches who host their concerts. They perform at four or five different churches each week. Organizing all that, Longstaff said, is "a massive feat."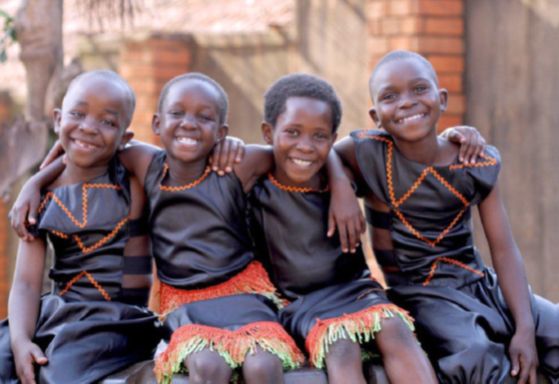 The first choir was formed in 1984 when human rights activist Ray Barnett was struggling to help thousands of orphaned, abandoned and starving children during the civil war in Uganda. Ultimately he and his team decided the only way to cope was to simply help one child at a time.
On the African Children's Choir website, Barnett is quoted as saying, "Inspired by the singing of one small boy, we formed the first African Children's Choir to show the world that Africa's most vulnerable children have beauty, dignity and unlimited ability."
The proceeds from the tour of that first choir provided for the members' own support and education as well as funding the building of an orphanage in Kampala. Longstaff said, in the intervening 30 years, some 60,000 African children have benefitted from a variety of life improving programs, including education, paid for from choir tour proceeds.
In a press release, the purpose of Music for Life – African Children's Choirs is described as "to help create new leadership for tomorrow's Africa, by focusing on education."
Children selected for the choir are ambassadors for thousands of other vulnerable African children. The organization has scouts who go to various regions, to slums and to rural areas in seven different African countries.
In selecting choir members, the first criteria is need. Which children need help if they are to survive or thrive? Then, Longstaff said, the children are interviewed to determine who has "the greatest hunger to learn and to better themselves." And finally, there are auditions to determine talent – singing, drumming and dance.
As for the concerts themselves, "People do not go home the same," Longstaff said. He added attending an African Children's Choir concert "changes your perspective on life. It provides the hope that is missing from Western culture."
An older African Children's Choir group performed in Unity two years ago. Resident Tomi Watt said, "It is difficult to put into words just how delightful and uplifting this concert really was."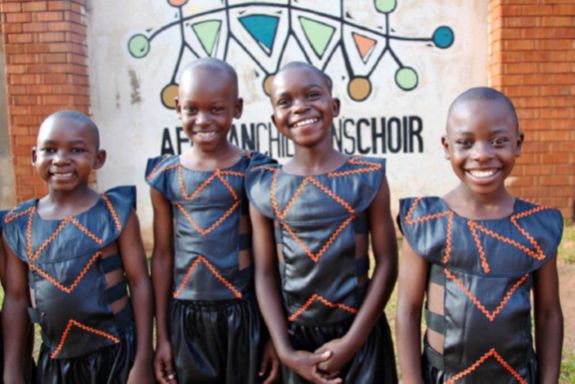 Longstaff said concert goers can expect an exciting performance with a variety of entertainment – singing, drumming and African dance as well as testimonials from the African chaperones on what the program has done for them.
To see the charming smiles and hear the beautiful voices and lively music that has been shared with such notables as Queen Elizabeth II and artists such as Paul McCartney, Annie Lennox, Keith Urban, Mariah Carey and Michael W. Smith, be sure to attend this unique evening of entertainment, at the Unity Baptist Church, May 26, 7 p.m.
There is no charge to attend but a free will offering will be taken. By supporting these children, whether simply by your attendance and appreciation for their talents, or by making a donation, you can help this non-profit humanitarian and relief organization help Africa's most vulnerable children today so they can help Africa tomorrow.