UNITY SK REPORTS, April 29 to May 5, 2014
Police received a complaint of fraud by email.
Members assisted other RCMP detachments and police services by serving two subpoenas to individuals in the area and taking fingerprints of an individual.
RCMP attended several grass fires in the Unity area that were believed to be started by trains.
There was a report of an abandoned vehicle east of Unity. The registered owner was located and asked to have it towed.
Police received a report of two sheds burning down at a rural residence. The cause of the fire is undetermined.
RCMP are investigating the report of a male fraudulently offering the sale of trees to rural residents.
Police attended a collision between a semi and a train by Landis. The driver of the semi had no injuries and was charged with failing to obey a stop signal at a railway crossing. See the May 12 issue of the Unity Wilke Press-Herald for photos and additional details.
RCMP are investigating a report of an individual failing to comply with his undertaking conditions.
Police issued a liquor ticket to a 23-year-old Unity male after he was causing a disturbance in public and fled from the scene on foot.
There was a report of threatening text messages. This matter is still under investigation.
RCMP are investigating a fire that was set on the road in front of a residence in Unity.
There was also one traffic complaint and one false alarm.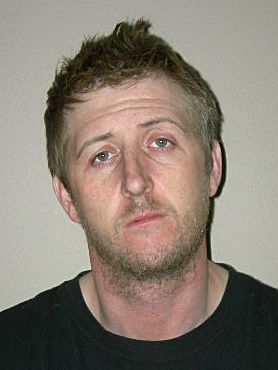 Unity RCMP arrested Jason Lee Morgan, age 38 of the Kerrobert District, after he was caught by some Unity area residents who accused him of defrauding them by taking money to plant trees and not doing so. The Unity area residents used farm implements to prevent MORGAN from leaving their yard and called the RCMP. Morgan was wanted by the RCMP in Kerrobert for fraud under $5,000 and had warrants for his arrest from Watrous RCMP for break and enter, theft of a motor vehicle, and obtaining food and lodgings fraudulently. Morgan is also facing criminal charges in Alberta. Unity RCMP are investigating Morgan's business dealings in and around the Unity area and encourage anyone who may have provided him with money to contact the RCMP and provide details of the dealings to them. Please see the accompanying photograph of Morgan.