Music teachers from throughout Saskatchewan will be in Unity Oct. 18 and 19, when the Battleford branch of the Saskatchewan Registered Music Teachers' Association (SMRTA) hosts this year's annual general meeting, convention and workshops.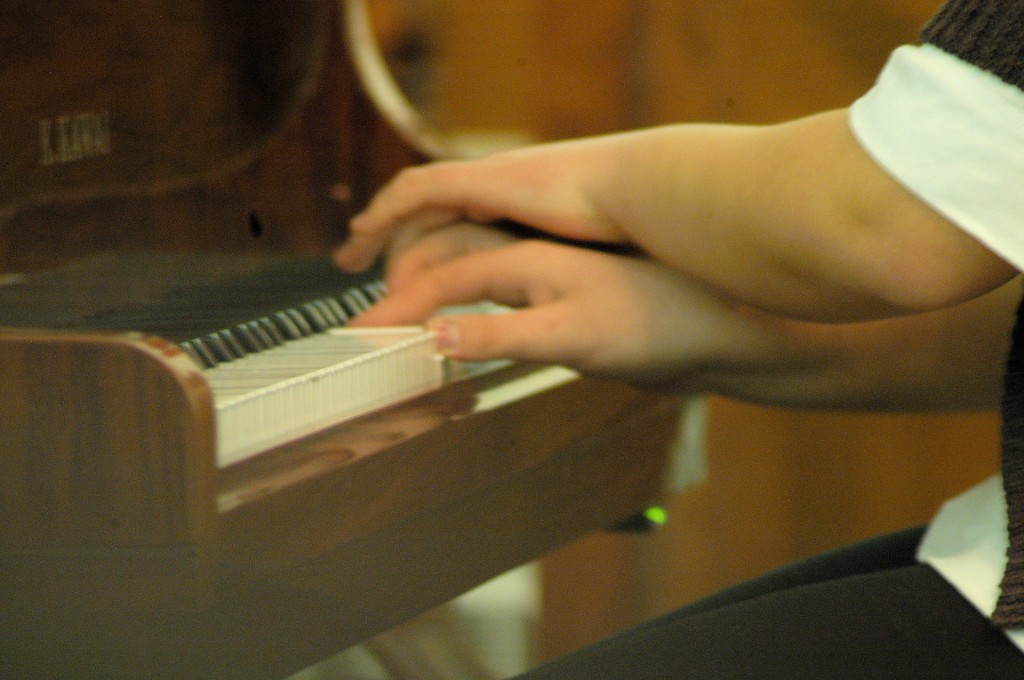 Along with the Friday evening Keys and Chorales concert open to the public, the Satruday workshops specifically designed for music teachers are open to non-SRMTA members. Registration forms for the workshops are available online at the SRMTA website or call Diane Neil at 306-228-3782 or 306-228-8517.
The concert
The concert starts at 7 p.m., Oct. 18, at the Unity Baptist Church.
The Kamala Youth Choir, the most senior of the Battlefords' children's choirs, will be performing. Kamala has been awarded first place in the choral competition of the Saskatchewan Provincial Music Festival numerous times. In 2005 they won the Saskatchewan Music Festival Association Centennial Scholarship for choral singing. They have sung at the Saskatchewan Legislature, the Olympic torch relay ceremony and various festivals in Canada and Europe.
Also performing will be the piano duo of Dianne Gryba and Bonnie Nicholson.
Gryba is co-director of the Kamala Youth Choir along with Joanne Kasper, as well as being a recognized musician in her own right. For more on Gryba, please scroll down to "The afternoon workshops".
Nicholson holds a number of music degrees and is a pianist, teacher and chamber musician from Prince Albert. She has been an adjudicator for the national tour of the Canadian music competitions. In June last year, she fulfilled a lifelong dream, touring and teaching in China, visiting universities in five major Chinese cities.
The morning workshops
Dale Wheeler, of Red Deer, Alta., an internationally recognized recitalist, accompanist, adjudicator and workshop clinician, will teach the morning workshops, Do You Hear What I Hear (teaching students to listen), and Proactive or Reactive (what kind of teacher are you?).
As well as having worked throughout Canada and the United States, he recently made a presentation at the European Piano Teachers Association Conference in Serbia. He is a senior examiner and clinician for the Royal Conservatory of Music.
The afternoon workshops
Gryba will present the afternoon sessions on working with vocal students: Engaging the Technical Singer and Engaging the Expressive Singer – realizing vocal potential for soloists and choristers.
As well as conducting the Kamala Youth Choir, Dianne Gryba works with other groups in the Battlefords, including other children's choirs and the Gallery Singers. She teaches a large studio of private voice and piano students, and adjudicates festivals and facilitates workshops.